With Channel 9's Married at First Sight now in the rear-view mirror, Channel 7 has swooped into prime time to satiate your cravings for experimental romance television.
Yes, Seven Year Switch has returned. A new year, a new cast of troubled couples looking to repair their relationships by starting new ones, as the country watches on…
Former stars included.
After the show aired on Monday night, season one alumni Cass Thisleton and new parents Tim Naughton and Jackie Martin aired their thoughts about the premiere episode.
Having had her relationship and subsequent separation from husband Ryan dissected by viewers, Thisleton said she has "mixed feelings" about the new season and is "super nervous" for the four new couples.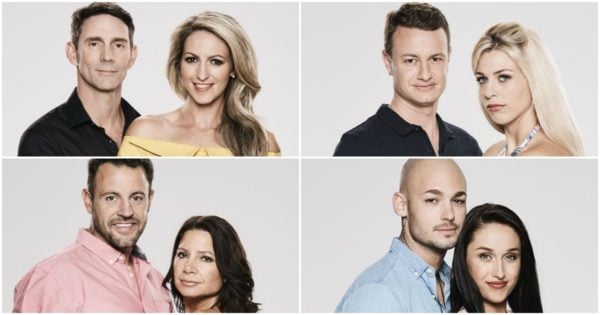 With that in mind the mother of four urged the audience to use their keyboards sparingly.
"Hoping the social media world remembers that these are real people with real families, and you only know eight minutes per episode of 14 hour days of filming," she wrote on Instagram.
"Be nice, support them and if you have a not so nice opinion.. then save it for your coffee date with your bestie and don't plaster rubbish all over the Internet!! Don't believe everything you see and read!!"