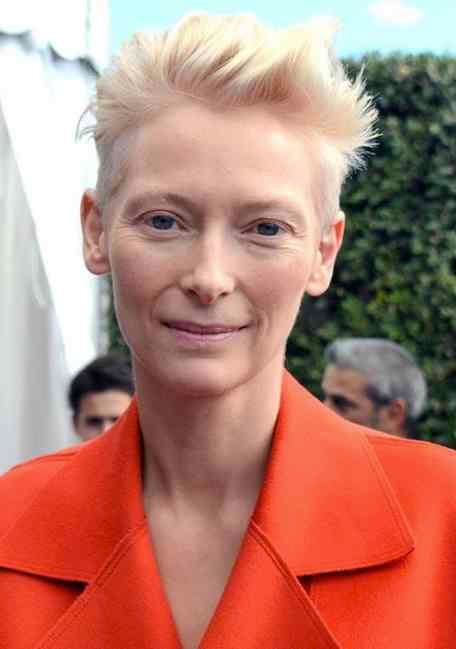 Tilda Swinton has a husband, a boyfriend, twin boys, four springer spaniels, and a white-speckled hen called Jim.
She also has a new title: GQ Magazine's Woman of the Year.
But because she's, ah, not exactly like other Women of Years Gone By (though we would pay money to watch her hold a conversation with Kim Kardashian), Tilda requested an unusual interview.
Rather than give coy answers during a photo shoot, Tilda picked GQ journalist Zach Baron up from the airport in Scotland in her own car, drove him to the Loch Ness, and forced him to eat haggis while she flat-out refused to talk about any movies she's been in.
In other words, Tilda Swinton does not compromise her identity for anyone. Ever. She revels in her magnificent weirdness like a white-speckled hen called Jim in a bathtub of whatever it is hens love to eat most.
As evidence of Tilda's fabulous weirdness, let's begin with this email she sent to the journalist, Zach: