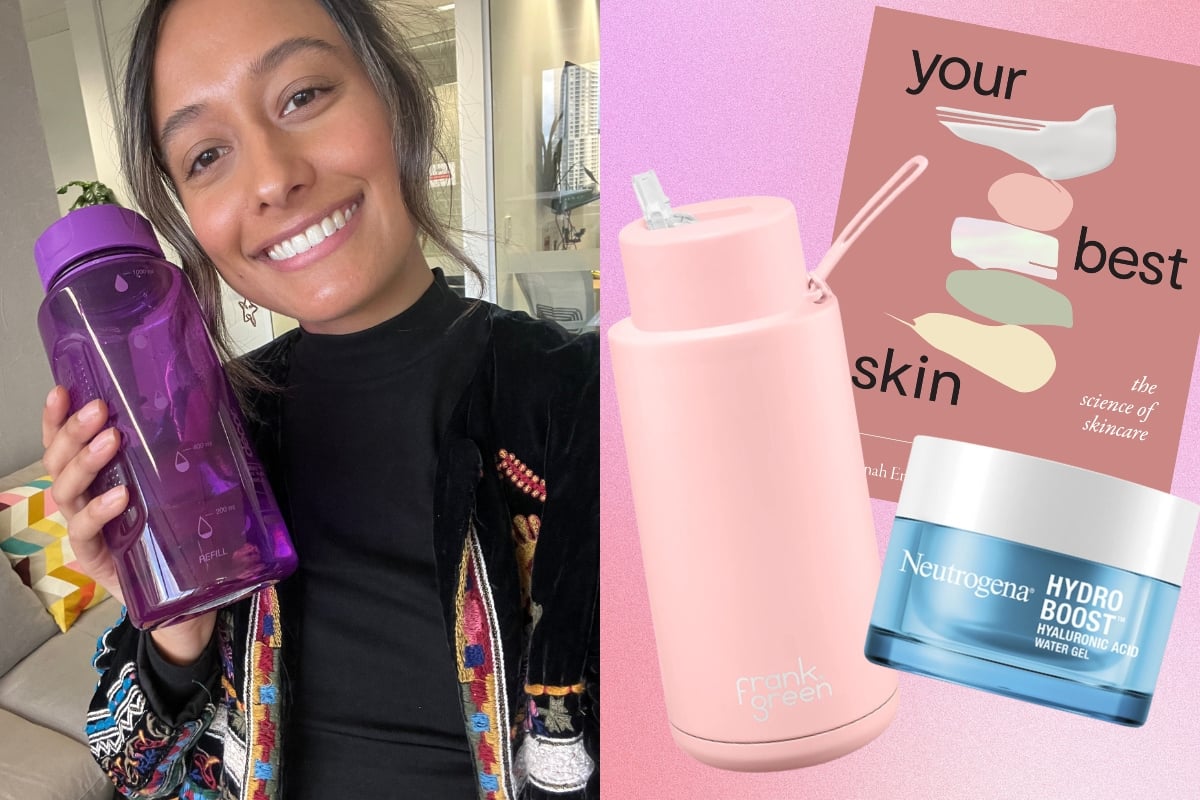 Back in the day, I was an oily skinned girlie who barely sipped 3 drops of water a day and steered clear of anything labelled "hydrating".
So, after years and years of whining about my foundation sliding off my face due to the sheer amount of oil my skin wanted to produce, whilst dreaming of that flawless matte look that was everywhere at the time, something flipped. It was my skin suddenly turning into the Sahara desert (weep), and my sudden urge to ditch the pressed powder and get that glass skin look that was all over my TikTok feed (IYKYK).
I'll admit. TikTok, specifically BeautyTok, has me in a chokehold. So, obviously, when I started seeing more and more women getting that gorgeous, dewy, and luminous look, by using cream based products, glowy foundations and hydrating skincare – I was hooked.
As one hydration-obsessed girlie to another – here are the products, I've been loving sick.
Skin cycling.
As someone constantly aiming for a luminous look – I'm always looking for ways to boost hydration in my skin. So, when I came across skin cycling on my feed, I decided to give it a shot, and it's truly been doing wonders for my skin.
If you're wondering what skin cycling is, it's a skincare routine that involves using different active ingredients on different days, with several days that leave out activities entirely and instead focus on hydration, moisturisation and rebalancing. The goal here is to help you adapt to different types of products to maximise results, leaving your skin healthy and glowy.