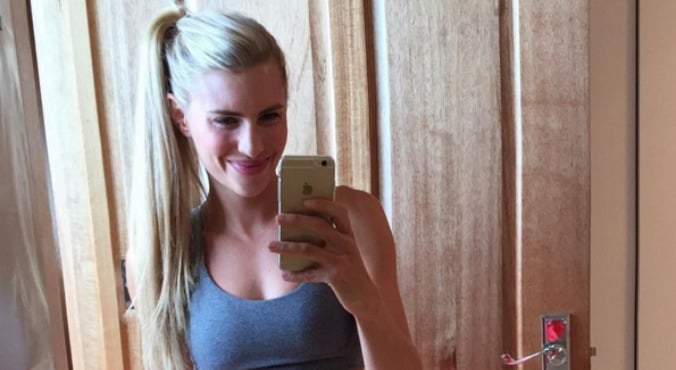 Image: Instagram/@tiffinyhallofficial.
As viewers of The Biggest Loser will attest, Tiffiny Hall's physique is pretty damn impressive.
Thanks to her vigorous fitness regimen — her Instagram is brimming with gym snaps and post-tae kwon do selfies — the personal trainer and author boasts some seriously toned muscles.
While she's clearly (and rightfully) proud of the results of her training, Hall admits there's one downside of her rippling legs: clothes shopping. More specifically, jeans shopping.
"You either want quads or you want jeans. It's hard to have both," the 31-year-old wrote on Instagram today, adding the captions #jeansneverfit #quads #legday #stronggirls.
With great muscle tone come great jean woes, it seems — as if jean shopping isn't tricky enough as it is.
However, according to the responses she received from fellow "strong girls", Hall definitely isn't alone in this.
"I know, I can't wear skinny legs coz (sic) they don't fit over my calves," one wrote.
"I used to get so depressed not ever finding jeans that fit… Thanks for posting this, makes me appreciate my strong quads, I always used to hate my legs (always thought they were fat)," another added.
Watch: The Glow team shares their most mortifying gym moments. (Post continues after video.)