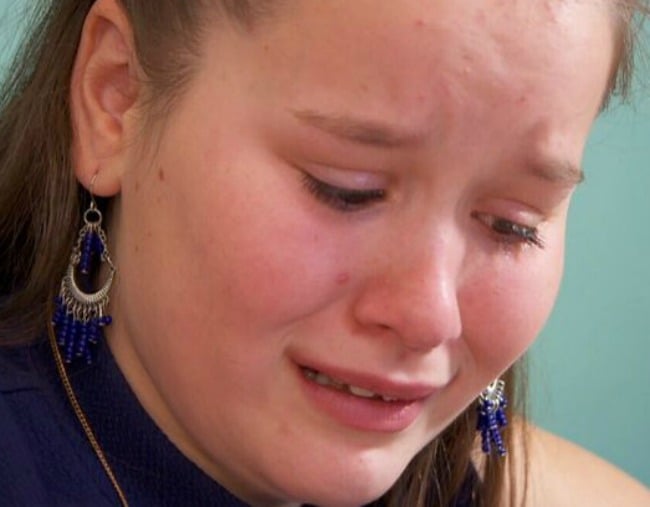 With AAP.
1. Pain condition leaves Sydney teen in agony despite no physical injury.

When 14-year-old Chloe Davenport's mother runs a feather along her arm it feels like she's being "stabbed with a knife".
That's because the Sydney teen has been diagnosed with complex regional pain syndrome – a condition that leaves sufferers' skin overly sensitive to touch. Chloe can be in intense pain despite not being inflicted with any physical injuries.
Chloe's mum Mandy explained to A Current Affair that she took Chloe to hospital last November because she was complaining of the absolute agony she felt in her foot. It was several weeks before she was diagnosed with CRPS.
And now it is her right arm and hand that are in pain, and she says it is "worse than childbirth". Although there are no physical injuries, her arm is redder and more swollen.
The condition, which affects two in every 10,000 people, is not well understood by even the medical community, with no answers as to how it is caused. However, Dr Philip Finch told the Channel Nine program one thing they did know was bleak.
"Unfortunately when people get this condition it often doesn't get better. We can improve people with treatment but often they have this condition and it fluctuates in intensity over the years," he said.
Chloe said she was telling her story because she wanted "other kids" to get answers like she did.
"One thing that frightened me most was not understanding what it was," she said.
2. Victoria's thunderstorm asthma deaths may have been linked to stepping outside.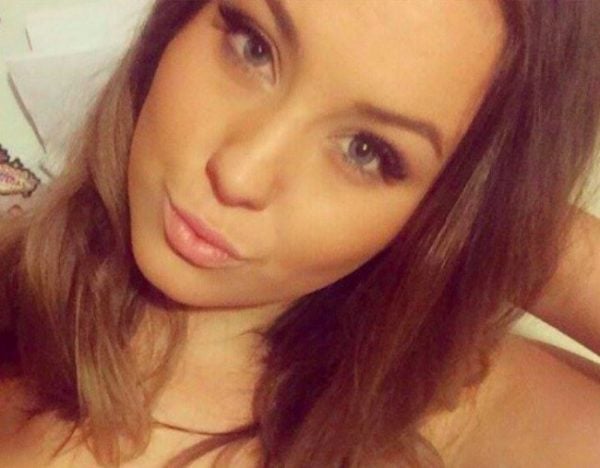 Bringing in the washing, stepping out for fresh air or just leaving the front door open may have proved fatal for 10 Victorians when a freak asthma thunderstorm struck.
Seven men and three women died during or soon after the storm hit Melbourne on November 21, 2016 and an inquest has begun to investigate their deaths.
On that late-spring afternoon high pollen, strong winds, hot temperatures, air moisture and a cold front combined to trigger severe asthma attacks across the city.
About 1400 people were treated in hospital and 10, aged between 18 and 57, died from acute asthma attacks.
Victims suffered respiratory arrest as quickly as 15 minutes after the first signs of asthma or wheezing.
Professor Jo Douglass, an allergy and respiratory specialist from Royal Melbourne Hospital, said many of the victims spent time outdoors before their deaths.
While noting she is not a weather expert, Prof Douglass said the storm front was narrow and the dangerous period of pollen updraft is short.
"Maybe it is worth staying inside and avoiding that updraft," she told the Coroners Court on Monday.
A lawyer raised the idea of a public warning that could be broadcast, telling people to stay indoors for a period.
"That sort of warning, given what's happened on this occasion, might have more currency with the community than it might have two years ago," Prof Douglass said.
Law student Hope Carnevali, 20, had felt wheezy and was taken outside to get some "fresh air" before she collapsed and died outside her home, the coroner heard.
Clarence Lea, 37, had the door open and was out of asthma medication when he became distressed, collapsed and suffered fatal respiratory failure.
Priyantha Peiris, 57, had gone outside to retrieve washing and put his car in the garage before the storm, and later collapsed and died.
Prof Douglass said the victims were overwhelmingly located in the west and north of Melbourne and the storm came in from the west.
She also noted ethnic and demographic trends. Prof Douglass said the asthma storm disproportionately affected people of Asian backgrounds, as is usually the case for these events.
Men were more affected by the 2016 storm, despite asthma actually being more predominant in women, she added.
Coroner Paresa Spanos did not wish to stereotype but noted males can be more reluctant to visit their doctor.
All 10 victims had asthma and nearly all suffered hay fever, but only three had written asthma "action plans", Prof Douglass said.
She implored anyone having an asthma emergency to have a reliever puffer, such as Ventolin, on hand and use it generously.
"A very high dose of (reliever) could have been helpful for some," Prof Douglass said.
She said 16 puffs in four minutes is appropriate and there is no health danger to using a high dose in emergencies.
The inquest will examine what has been learned since the asthma event.
3. Aged-care worker inflicted "ongoing gratuitous violence" on elderly woman with dementia.
Elderly woman struck w/ her own rubbish in assault by aged-care worker: "This was ongoing gratuitous violence; This is a person who is extremely vulnerable, in a place where she's supposed 2B cared 4" https://t.co/7hf5gRT3Mf #BehindClosedDoors

— Aged Care Crisis (@agedcarecrisis) June 25, 2018
A Sydney nursing assistant who struck an elderly dementia patient with a bag of her own rubbish inflicted "ongoing gratuitous violence" on the woman who had little dignity left, a magistrate says.
Dana Maree Gray has pleaded guilty to assaulting the "entirely dependent" then-85-year-old resident at The Poplars nursing home in North Epping in August 2017.
Gray, now 59, had worked at the home as an assistant aged care nurse in the dementia unit since December 2013.
In Burwood Local Court on Monday, magistrate Robyn Denes refused an application by Gray's lawyer for the matter to be heard under the Mental Health Act.
Ms Denes said doing so would "somehow medicalise the atrocious conduct" and it was important such "extremely vulnerable" members of the community be protected.
Video of the 2017 attack, obtained by police, was shot on a GoPro camera hidden by a colleague of Gray's who feared for the residents' safety.
It shows the nurse walking into the 85-year-old's room and staring at her before raising the bed to her chest height.
She yells "move" and aggressively pulls off the woman's glasses and white cardigan before slapping her repeatedly and grabbing her hair to drag her head from left to right.
Gray then empties the bathroom bin, ties the rubbish bag into a knot and swings the contents at the woman's face, hitting her on both cheeks.
"Anyone who watched the video could not help but be moved," Ms Denes said on Monday.
"This was ongoing gratuitous violence. This is a woman who has very little dignity left but to be hit over the head with her own rubbish? The charge of common assault belies how serious this actually was."
The resident, who was using a walking frame, can be heard whimpering and screaming in distress in her dimly-lit room, according to the agreed statement of facts.
The victim's bed was subsequently left in such a high position she could not sit or lie down for a number of hours.
Ms Denes adjourned the matter for sentence until August 15 and asked that Gray be assessed for an intensive correction order that allows for an alternative to full-time imprisonment.
In a letter of apology tendered to the court, Gray said: "I know I would be extremely upset if it happened to my mother. I still can't believe I could do such a thing."
The 59-year-old remains on conditional bail which stipulates she not be employed in the aged-care sector.
4. Clarke Gayford's "dad cardi" steals the attention from New Zealand PM's baby.
Normally the focus as a well-known family greets the media with their new baby is on the baby. But Clarke Gayford's outfit stole the show as he and New Zealand Prime Minister Jacinda Ardern left hospital with their newborn daughter Neve.
New Zealanders were loving the cardigan the media personality and now stay-at-home dad wore as he and Jacinda took their daughter home, dubbing it a 'dad cardi'.
Jacinda Ardern explained her husband's outfit choice in a video she posted to Facebook thanking everyone for their support.
"Clarke's got his dad cardi on, which means we're ready to go," she said, joking, asking Clarke to show it off to the camera.
"There's nothing wrong with that dad cardi," she added.
Clarke acknowledged the outerwear had "come of age" after he'd bought it from a Salvation Army op shop.
"Sallies [Salvation Army] I think. A real find anyway, just waiting for this moment."
5. MP Jason Wood calls for anti-radicalism court orders.
Short of waiting for radicalised youth to plan an attack, there's no mechanism to force them to change their views, a former counter-terrorism cop turned MP has told parliament.
Jason Wood was a Senior Sergeant in Victoria's counter-terrorism police unit before first entering politics in 2004 and returning five years ago.
He's called for a new community protection intervention order to take legal steps toward preventing radicalisation.
He said Numan Haider, the 18-year-old who was shot and killed after stabbing two police officers outside a suburban Melbourne police station in 2014, was a classic example of a person who had shown signs of being radicalised.
"Yet there's no mechanism for having a younger person like that, or an older person, with these views actually being compelled to change their behaviour or change their views," he said.
Mr Wood said parents had raised concerns about children watching beheading videos, talking with extremists on social media or being coaxed by "extremist clerics" who "plant a seed of evil" in their child's minds.
He believes families should be able to ask a magistrate for a legally-binding order that the child no longer associate with people who share the extreme views or no longer watch beheading or other Islamic State propaganda videos.
"The option of waiting for something bad to happen ... will eventually lead down one path and that's if they don't change their views or don't basically stay where they are they commit a terrorist attack," he said.
Mr Wood said planned attacks on Christmas eve, mother's day, Anzac Day and to bring down a commercial flight between Sydney and Dubai could have killed hundreds of people if they weren't foiled by police.
Want to win a $100 gift voucher for telling us what you think? Take our short survey now for your chance to win 1 of 3 $100 gift vouchers.