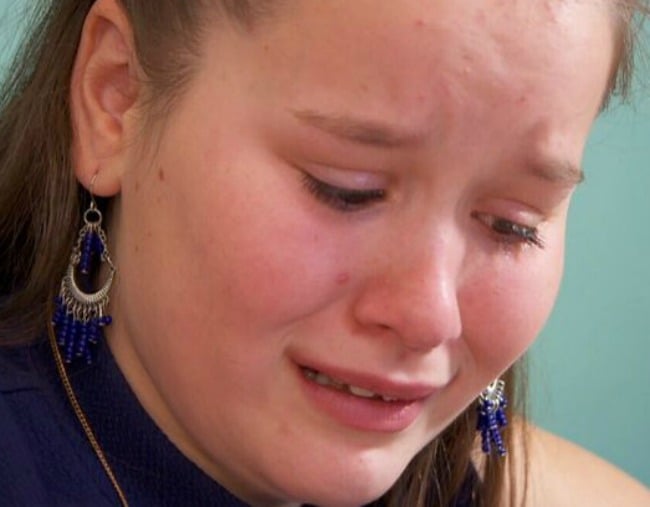 With AAP.
1. Pain condition leaves Sydney teen in agony despite no physical injury.

When 14-year-old Chloe Davenport's mother runs a feather along her arm it feels like she's being "stabbed with a knife".
That's because the Sydney teen has been diagnosed with complex regional pain syndrome – a condition that leaves sufferers' skin overly sensitive to touch. Chloe can be in intense pain despite not being inflicted with any physical injuries.
Chloe's mum Mandy explained to A Current Affair that she took Chloe to hospital last November because she was complaining of the absolute agony she felt in her foot. It was several weeks before she was diagnosed with CRPS.
And now it is her right arm and hand that are in pain, and she says it is "worse than childbirth". Although there are no physical injuries, her arm is redder and more swollen.
The condition, which affects two in every 10,000 people, is not well understood by even the medical community, with no answers as to how it is caused. However, Dr Philip Finch told the Channel Nine program one thing they did know was bleak.
"Unfortunately when people get this condition it often doesn't get better. We can improve people with treatment but often they have this condition and it fluctuates in intensity over the years," he said.
Chloe said she was telling her story because she wanted "other kids" to get answers like she did.
"One thing that frightened me most was not understanding what it was," she said.
2. Victoria's thunderstorm asthma deaths may have been linked to stepping outside.