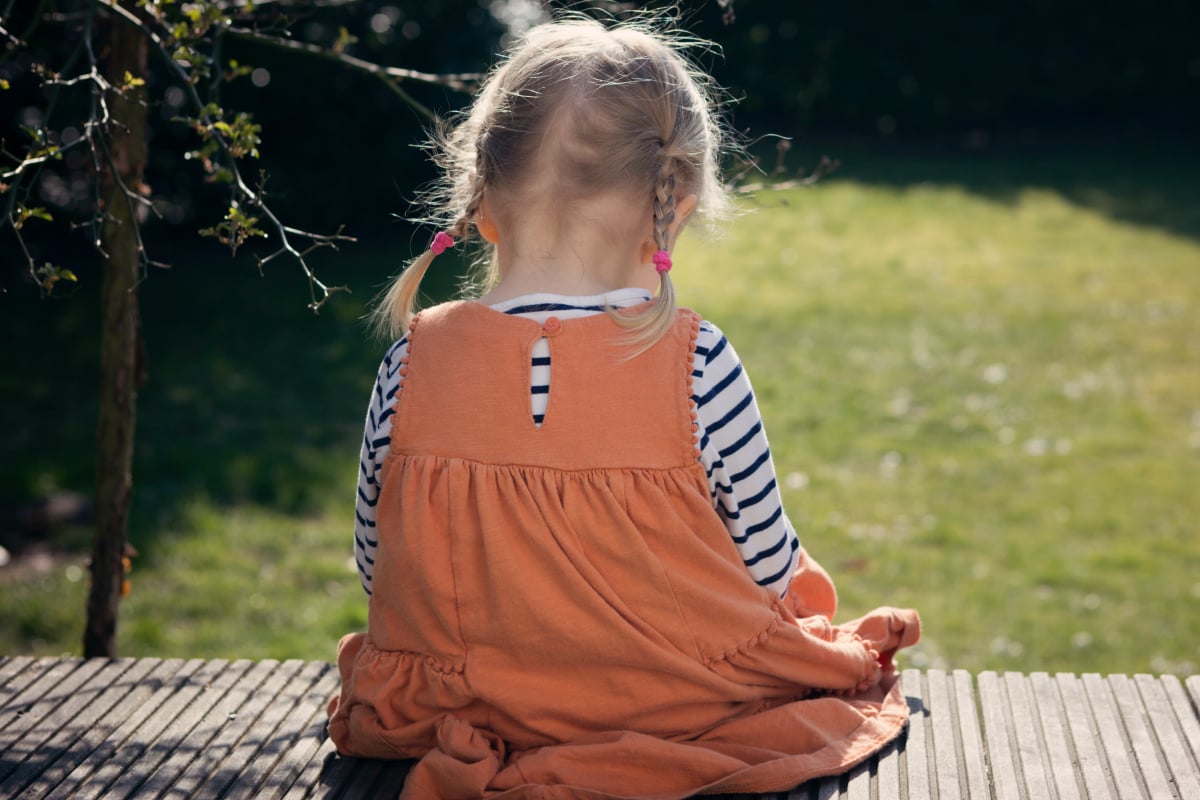 To the other adults in the room this is fine.
A grown man looms behind my three-year-old daughter. Occasionally he will poke or tickle her and she responds by shrinking. Smaller and smaller with each unwanted advance. I imagine her trying to become slight enough to slip out of her booster seat and slide under the table.
When my mother views this scene, she sees playful taunting. A grandfather engaging with his granddaughter.
"Mae." My tone cuts through the din of a familiar family gathering together. She does not look at me.
"Mae." I start again. "You can tell him 'no', Mae. If this isn't okay you could say something like, 'Papa, please back up — I would like some space for my body.'"
As I say the words, my step-father, the bulldog, leans in a little closer, hovering just above her head. His tenebrous grin taunts me as my daughter accordions her 13 kilogram frame hoping to escape his tickles and hot breath.
I repeat myself with a little more force. She finally peeks up at me.
"Mama… can you say it?" Surprise. A three-year-old-girl doesn't feel comfortable defending herself against a grown man. A man that has stated he loves and cares for her over and over again, and yet, stands here showing zero concern for her wishes about her own body. I ready myself for battle.
"Papa! Please back up! Mae would like some space for her body." My voice is firm but cheerful. He does not move.
"Papa. I should not have to ask you twice. Please back up. Mae is uncomfortable."
"Oh, relax," he says, ruffling her wispy blonde hair. The patriarchy stands, patronising me in my own damn kitchen. "We're just playin'."
"No. You were playing. She was not. She's made it clear that she would like some space, now please back up."
"I can play how I want with her," he says, straightening his posture. My chest tightens. The sun-bleached hairs on my arms stand at attention as this man, who has been my father figure for more than three decades, enters the battle ring.