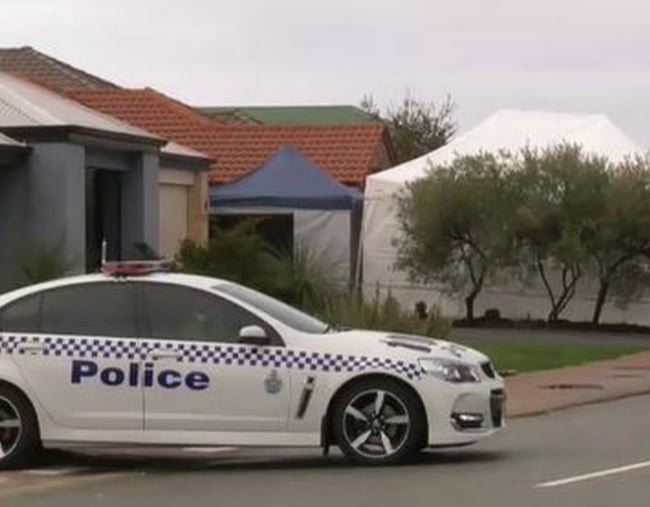 Three people, reported to be a mother and her two children, have been found dead in a house in suburban Perth, in what police are calling a "complex and horrific crime scene".
A 19-year-old man remains in custody assisting police with their inquiries after being arrested at Ellenbrook. No charges have yet been laid, police say.
Two people – a male and a female – were found dead inside the property, police said.
Another female was found critically injured in the backyard and died on the way to hospital.
Their ages have not been released.
Assistant Commissioner Paul Steel told reporters in Perth on Sunday that a senior homicide squad investigating officer had called it "potentially the most horrific crime scene he has ever been called to".
Mr Steel said it could take days for the scene to be processed and he had limited details to release.
"It is a very complex and I would say horrific crime scene. It will take us some time to process, and that could be days," he said.
"It's a crime that I know will send shock waves throughout the community of Western Australia.
"I can assure members of the community that WA Police are applying all the resources that we can to get to the bottom of what has happened here."
Police said they were called at around 1.30am on Sunday to a convenience store/service station on The Broadway and then, went to the home. Both are being processed as crime scenes.
A man who lives in a neighbouring street was woken about 1am by screaming and yelling, he told The West Australian.
"It was real loud screaming and yelling, it sounded pretty heavy," Matthew Schreck said.
The deaths come just two months after Peter Miles, 61, his 58-year-old wife Cynda, their daughter Katrina, 35, and her four children – daughter Taye, 13, and sons Rylan, 12, Arye, 10, and Kadyn, eight – were found dead at their farm at Osmington, near Margaret River.