The letter to a mother-of-two on the Sunshine Coast threatening to kill her barking dog was anonymous.
Her polite response was not.
"I would [like] to firstly apologise if my dog has caused an inconvenience to you and your family. He is just a puppy and still learning the ropes," Kirra-Lee Laverty posted to the Sunny Coast Community Board, alongside a photograph of the note.
Her politeness is in stark contrast to the tone of the letter, which in all capital letters states: "There are some pretty angry people in the neighbourhood so I advise you take action before poisoned meat is thrown into the yard."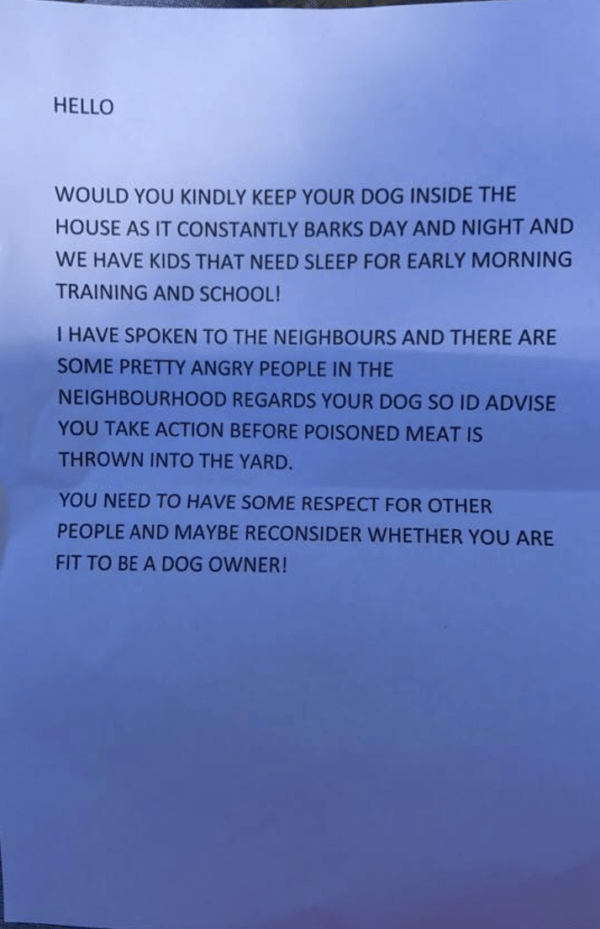 Laverty said she is disciplining the pup, but also suggested the unnamed accuser might have mistaken her dog for another.