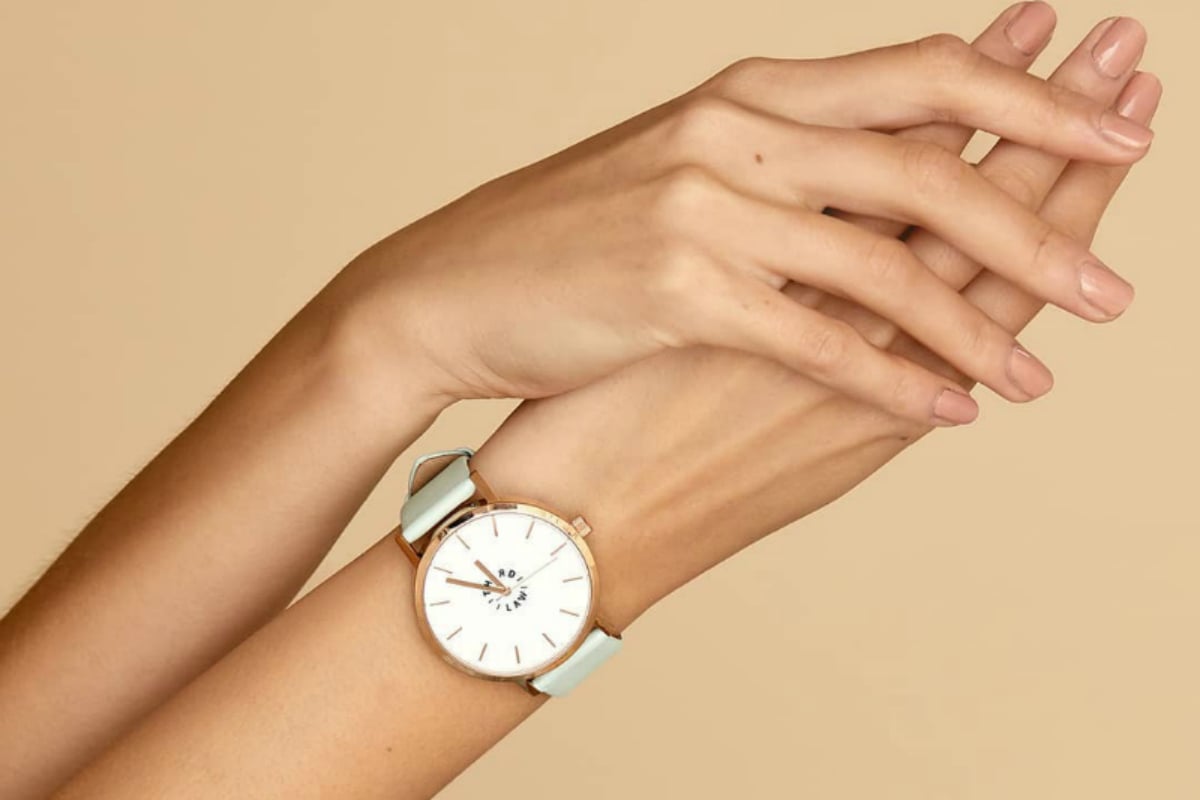 Third Law was started with a simple idea: to pay it forward.
The Aussie watch brand is responsible for stylish timepieces that help women experiencing poverty with every one sold.
A portion of each purchase is donated to a charity that gives micro-loans to women in poorer nations, such as Uganda, so they can earn an income and support their families.
Here, Mamamia chats to Third Law's creator, Newcastle-based Christel Walters, about why she always envisioned running a lady startup that gave back.
Tell us about Third Law… What is it?
Third Law is the name of my online business. The meaning of Third Law is based off Isaac Newton's Third Law, which is for every action there is an equal and/or opposite reaction. The brand encompasses this through the idea of "paying it forward" and believes strongly in karma.
The brand proves itself in "paying it forward" through donating money for every product sold to Kiva where it loans money to women all around the world that require money to help fund a business so they can go forward and make a difference.
For example, we helped in the purchase of a cow for a woman in Uganda so she could sell milk so she could send her children to school. We also helped another woman in Africa purchase seeds so she could set up a vegetable business so she could put food on the table for her family.
The product is minimalistic, stylish watches. Time with purpose is our motto. Its more than just a watch, these watches help change lives as well as looking amazing.
 

View this post on Instagram