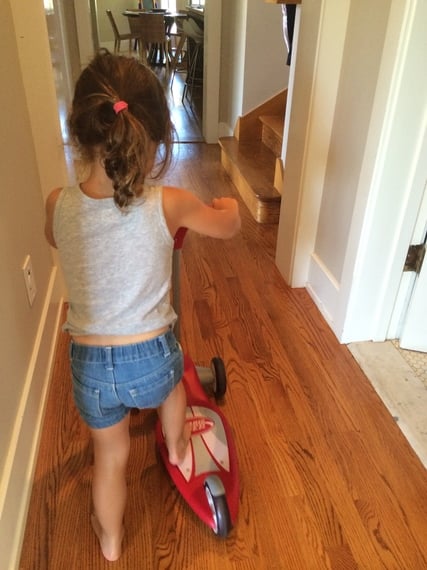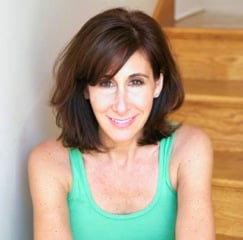 By LISA SADIKMAN
It is no secret that we parent each kid differently.
With my first one, I was on the floor during tummy time, running around to multiple Mommy & Me classes and diligently teaching her the Rules of Life: say please and thank you, share, don't play ball in the house, don't stick your finger in the fan, only one hour of screen time. My second one got the same drill, but without as much urgency, because it's hard to enforce the "rules" when you're fishing lipstick out of the 18-month-old's mouth while your 4-year-old is screaming "I want Elmo now!"
My third girl is now 3, and I've finally learned that some things simply aren't worth getting my panties in a bunch over. Here are a few things I let my third child do that I never would have allowed the first two to do at her age:
1. Ride a scooter in the house.