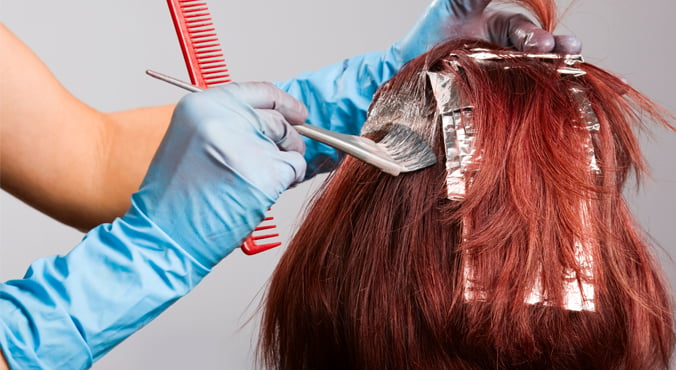 Image: iStock.
I've been dyeing my hair for the best part of 15 years, so I'm all too familiar with the disappointed feeling that can sometimes come from looking in the mirror a few weeks after a salon visit and realising that my bright, fresh shade is now looking extremely dull.
Blondes however, have it easy when it comes to their colour fading. For redheads and brunettes, colour fade is virtually inevitable and for the brief period of time I dyed my hair a darker brown, I became all too familiar with #darkhairedgirl problems. These are the ways you could be causing your colour to deplete…
1. Being rough
If you brush your hair with enough intensity, you can cause damage to the cuticle which will lead to premature colour loss.
"Anything that opens up the hair cuticle, such as breakage, will fade your colour," explains Hannah Rickson, a senior stylist from Snip Into Hairdressing in Sydney.
Related: Want to be the next big beauty vlogger? Here's your chance.
"While it's not such an issue for blondes, brunettes and redheads – the more vibrant colours – will find this is definitely the case." (Post continues after gallery.)
The best celebrity hair transformations