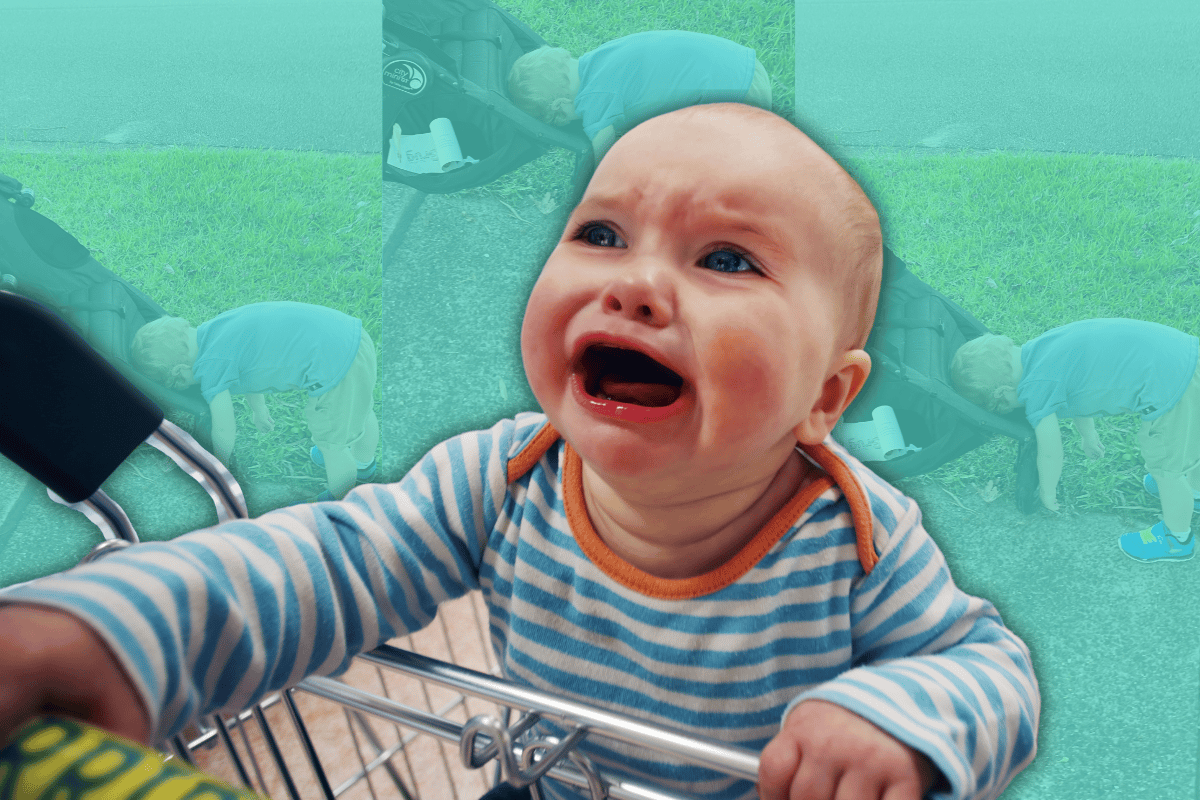 A debate kicked off in our Mamamia Outloud Facebook group this week when a mum posed a question about why some parents took their kids along for the weekly grocery shop.
She said she couldn't understand it, but there were other opinions about why you might have to (or wish to) take the kids shopping. It got me thinking about some of the other things parents don't enjoy doing with their kids.
For me, I get the fear about taking my kids scooting on the busy path along the beach because I worry someone will crash into them, or they will crash and injure themselves. Am I overthinking it? Probably. But it led me to reach out and ask our wonderful Mamamia community for their thoughts on what they don't like doing with their kids. Here is what 19 of them had to say.
1. Going to playgrounds.
"I don't like taking my daughter to the playground alone as I find it really boring or I have to spend the whole time helping her as the equipment is usually too big for a toddler. Meeting friends at a playground, however, I've found enjoyable. I love taking her out to cafes and having a meal out with her, alone or with others, which I understand many parents don't enjoy with kids." – Hanna.
2. Swimming.
"I will not take the two kids swimming by myself. It makes me anxious and I start to think about all the 'what ifs' way too much! Their father loves to take them and it never bothers them. So I don't do it at all. Maybe I'll feel better when they are both older and very confident swimmers, but for now, it's a no from me." – Kate.
Watch: Things people never say at kids' parties. Post continues below.