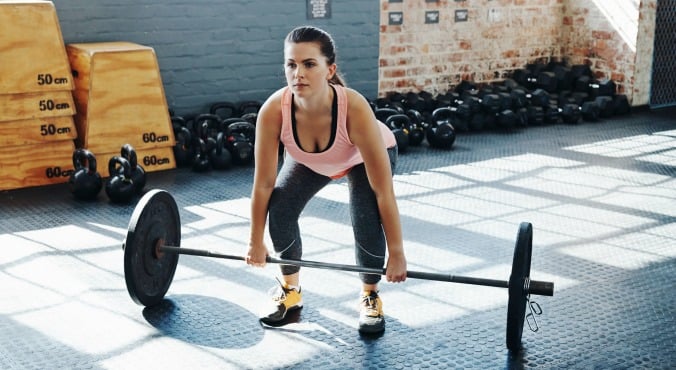 Image: iStock
By Janine Jame
When I tell people I lift, they usually cock their heads to the side. What follows is usually one or a combination of some of the following:
But you're so small!
So you don't ever do cardio… ever?
Aren't you scared of getting injured?
Sigh.
I grew up hating exercise. I somehow always managed to do terribly in physical education, as I sucked at running — and hated it. If there were a zombie apocalypse right now and I had to run for my life… I am pretty confident that my guts would be grub in about 10 minutes.
I have never been able to run a 9-minute mile. I know this because I was on my high school's track team, after being relentlessly asked to join (due to my build). I was on it for all of a week before both the coach and captain realised they'd made a grave mistake.
So, it wasn't until my sister started getting into weightlifting that I decided to give it a shot. As someone who had previously approached exercise with a negative eye, I started with all of the same preconceived notions that many women do.
Watch: Ex-Bachelor Sam Wood demonstrates a simple 5-step bodyweight circuit. (Post continues after video.)
However, after adapting to the lifestyle over a year ago, I cannot imagine a life without lifting. Here's why:
1. You build strong, lean muscles.
Most women automatically assume that lifting a ton of weight means that you'll immediately bulk up and resemble a bodybuilder.
This is 100% untrue. In order to get massive, big muscles, one would need to rely on a high-protein diet with a slew of supplements.
Although there is variation in hormone levels, most cisgender women do not have the level of testosterone needed to build the massive muscles that are often associated with cis male bodybuilders. But if that's what you're going for, there are definitely ways to do it.