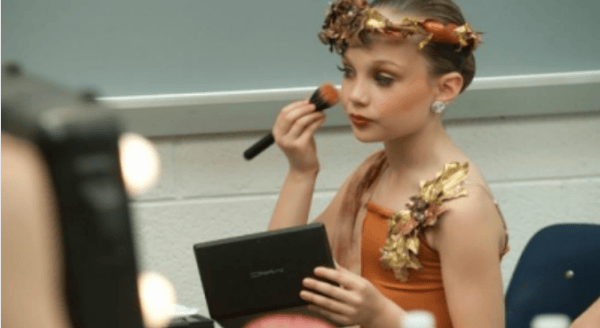 Apart from getting a personalised signed postcard from Jesse Spencer (AKA Billy Kennedy from Neighbours), the highlight of my youth would have had to be my performance to J-Lo's Let's Get Loud at the Balranald town hall in 2003.
The glitter. The costume. The lights. The dance mums who weren't my actual mum taking me extremely seriously. It was all very glam. It hasn't left me. There are still many important life skills I carry with me today thanks to my time on centre stage in Primary School.
And a five, six, seven, eight….
1. Your make up skills were finely tuned by 8 years of age.
And you could already apply mascara perfectly by seven.