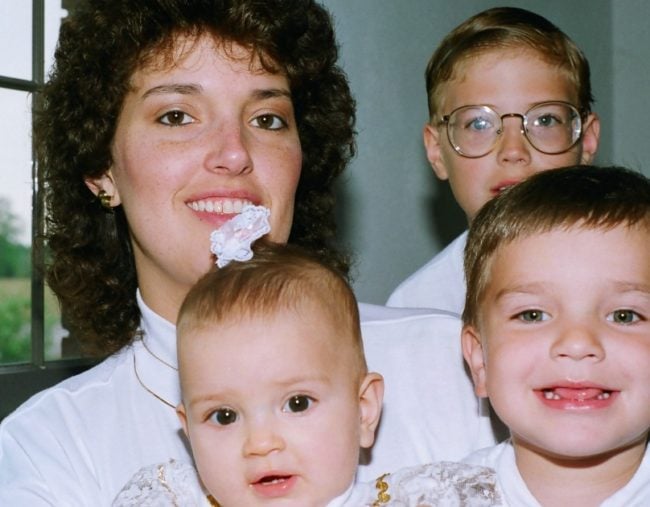 "Sometimes it is so hard to envision what they would be like today because they were taken so young," Theresa James tells me from her Indiana home in the US.
She's talking about Sean, Jarod and Brandi, her three children, aged 12, six and two respectively. They were hers, and they were taken.
"I miss everything. I miss that I didn't get to watch them grow up, attend college, get married and now with most of my friends my age, the thrill of being a grandparent."
In 1998, those three were her tribe. They were her children; young, defenceless, innocent. So innocent, and the victim of evil from the person who was meant to love them the most.
At 5am on July 10, 1998, Theresa James' ex-husband John Ritzert, a bricklayer, pushed past her in the hallway of her home. He had cut the phone line and broken in through the window, shattered glass in his wake. He missed the kids, he told her. He wanted to go and see them.
Instead, he shot them and, shortly after, himself.
As James ran to a neighbour, her adrenaline chasing a phone line, she heard gunshots in the distance. By the time police had arrived, Sean, Jarod and Brandi were dead, their little lives taken, much of James' going with them.
"I remember everything about that day," James tells Mamamia, "I choose to not dwell on the awful visions of that morning but instead I remember the love and support from my family and friends who stepped up immediately to help me."
The media were frenzied, headlines a-plenty and the country mourned the loss of three children whose faces they knew, their personalities they didn't.
"That first week was a continuation of the nightmare that had become my life.  I had lost my children, my privacy, and my home. The realisation and grieving process for me didn't even begin until after the children were buried, the media left town, and I was able to be alone with my thoughts and emotions."