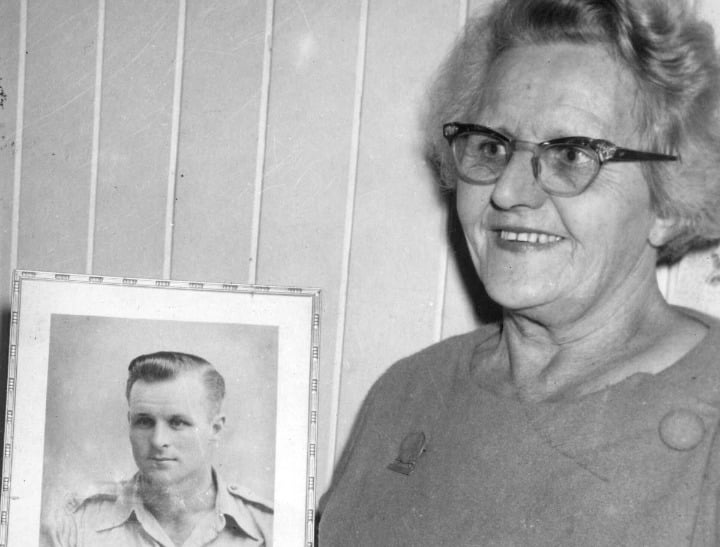 By Louise Evans, journalist and author of the new non-fiction book Passage to Pusan.
Pioneering mother of 10 Thelma Healy almost lost the will to live when her first-born soldier son was killed in action in the Korean War.
Without a body to bury or a funeral to ease her grief, Thelma vowed that before she died she would find her son's grave and say good-bye.
And so began a 10-year odyssey that eventually took Thelma halfway around the world on a 15,000km journey to war-torn Pusan in Korea in 1961.
Being a woman of no means and with nine other children to feed and clothe Thelma had to scrimp and save, sew and slave to raise the money needed for her epic voyage.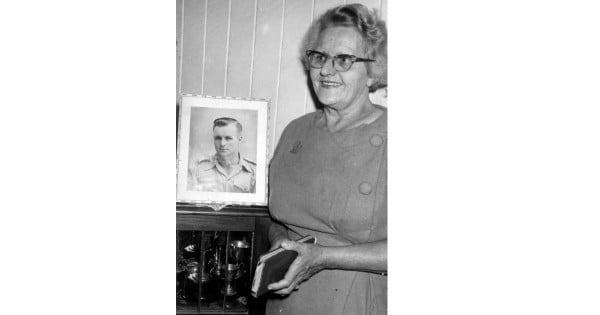 Thelma's life-changing journey is detailed in a new book Passage to Pusan.
Being a journalist who has been lucky enough to work across Australia and around the world as reporter, foreign correspondent, editor and media executive, I've written about many great events and people.
But I never imagined one of the best stories I'd ever uncover would be hidden within my own family.
Thelma Healy was my grandmother, who died when I was eight.
The trigger to writing the book was reading her travel diary that recounts in graphic detail her brave self-funded journey into the unknown.
It took me another two years to research Thelma's life from her origins in the quaint Brisbane bayside village of Sandgate to the civil unrest of Pusan (now Busan) in Korea where Thelma's war hero son Vincent was buried somewhere in cold, foreign soil.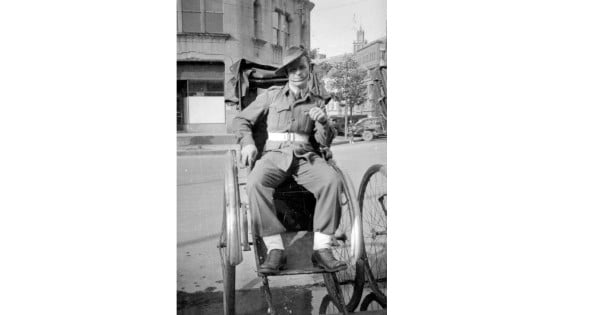 Passage to Pusan takes you back to a time when life for most Australians was hard, when war in Japan, Korea and Vietnam dominated the news, when food was rationed, air raid sirens sounded over night skies and the threat of Japanese invasion and communist aggression was on Australia's doorstep.
Compared to today's "have everything" generation, this was an era when you had less and had nothing, when people grew vegetables and raised chickens in the backyard to survive, when recycling was a necessity of life and a trip to the pictures was a great treat.
Thelma's big family lived in a rented old wooden Queenslander, the verandah was converted into bedrooms to accommodate her large brood, washing was done in the copper, wet clothes were dried on wire slung between wooden poles in the backyard, perishable food was stored in the ice chest and the wireless was the post-dinner entertainment.
The story also takes you into the inspiring world of Thelma, a strong, brave, loving and resilient woman to whom family was everything and who I wish had lived longer so I'd have known her better.
While Thelma is the hero in this book, her husband Mick is the villain.
Mick was a respectable banker who was nine years older and a world wiser than Thelma when he got her pregnant aged 20.
Thelma's affluent Anglican family, the Bests, were scandalised that their daughter was pregnant out of wedlock to a Catholic and cast her out, ordering her to marry quietly and have her baby away from prying eyes.
So Thelma married Mick Healy and spent the next 20 years of her life pregnant, conceiving 13 babies, 10 of who survived birth and the cradle.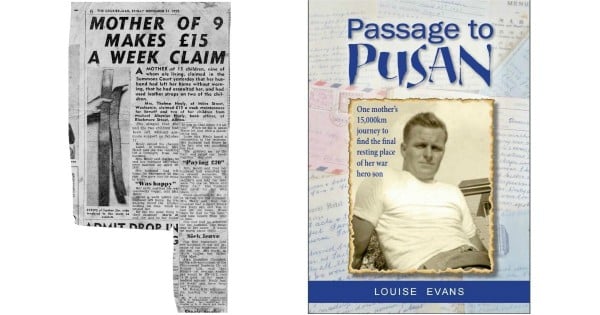 By marrying Mick Thelma also traded her idyllic life in Sandgate for a life of domestic drudgery and poverty in Brisbane.
Her husband turned out to be abusive and a gambler who was absent most of the time working as a relieving bank manager.
Thelma had to live on her wits, never knowing when Mick would come home and throw her a few shillings to feed the kids.
In the absence of a father figure, her first-born Vince was the dad the other kids never had and they loved him to bits. Where Mick was violent and mean, Vince was kind, loving, generous and fair, just like his long-suffering mum. He also grew up to be handsome, strong, athletic and a lady's man.
Being the eldest Vince was the first to leave home and like many boys of his day, he joined the army as soon as he was able. He missed World War II but was posted to Japan to enforce the surrender.
Vince proved a good correspondent and photographer and his many letters and pictures, which form part of the book, kept his mother, siblings and expanding fan club enthralled back home.
You can watch the launch for Passage to Pusan below. Post continues after video. 
When Vince volunteered for the first major communist versus democracy conflict of the Cold War in Korea, his letters and pictures slowed to a trickle as he had his hands full fighting a mad, mobile war against waves of North Korean and Chinese forces.
His sudden death in uncertain circumstances on a frozen battlefield in 1951 plunged his mother into a deep depression.
Her negligent husband then compounded her misery by abandoning the family altogether, leaving them with no means of support.
After 30 years in a loveless marriage, Thelma took the then extraordinary step of going to court to claim maintenance and to weather the considerable shame it caused.
The case was a scandal of true tabloid proportions. The courtroom was heaving with sweaty spectators crammed into the stalls at the Brisbane Summons Court to hear salacious details of the abuse and beatings Mick had inflicted on his wife and kids.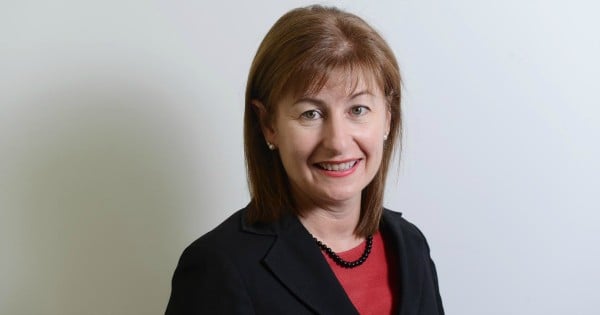 The story was splashed across the newspapers. It was shocking but Thelma won and for the first time in her married life she had a regular income to buy bread and milk, socks and shoes.
But Thelma wasn't done fighting. She started saving for her life mission: to embark on a 15,000km solo voyage to Korea to find Vince's grave.
She feared for what she might find but also feared she may not find what she sought.
Her story is an uplifting story of struggle, survival, resilience and redemption.
It is also a reminder of the character of the ordinary people who helped make Australia great.
Passage to Pusan is now on sale, online and on Facebook.

To purchase the book visit the Passage to Pusan website.

To see more pictures from the book click on the Passage to Pusan Facebook page.