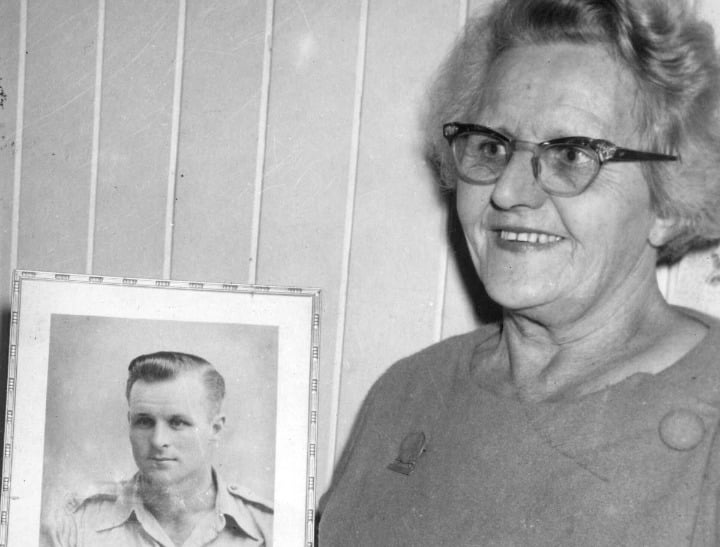 By Louise Evans, journalist and author of the new non-fiction book Passage to Pusan.
Pioneering mother of 10 Thelma Healy almost lost the will to live when her first-born soldier son was killed in action in the Korean War.
Without a body to bury or a funeral to ease her grief, Thelma vowed that before she died she would find her son's grave and say good-bye.
And so began a 10-year odyssey that eventually took Thelma halfway around the world on a 15,000km journey to war-torn Pusan in Korea in 1961.
Being a woman of no means and with nine other children to feed and clothe Thelma had to scrimp and save, sew and slave to raise the money needed for her epic voyage.