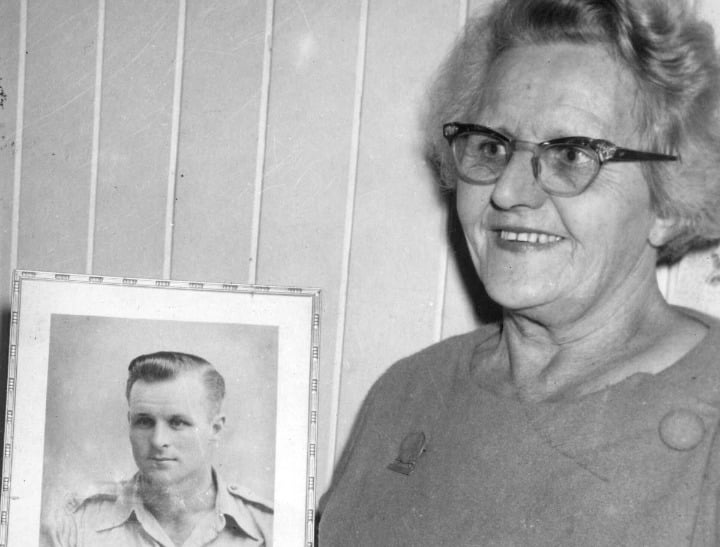 By Louise Evans, journalist and author of the new non-fiction book Passage to Pusan.
Pioneering mother of 10 Thelma Healy almost lost the will to live when her first-born soldier son was killed in action in the Korean War.
Without a body to bury or a funeral to ease her grief, Thelma vowed that before she died she would find her son's grave and say good-bye.
And so began a 10-year odyssey that eventually took Thelma halfway around the world on a 15,000km journey to war-torn Pusan in Korea in 1961.
Being a woman of no means and with nine other children to feed and clothe Thelma had to scrimp and save, sew and slave to raise the money needed for her epic voyage.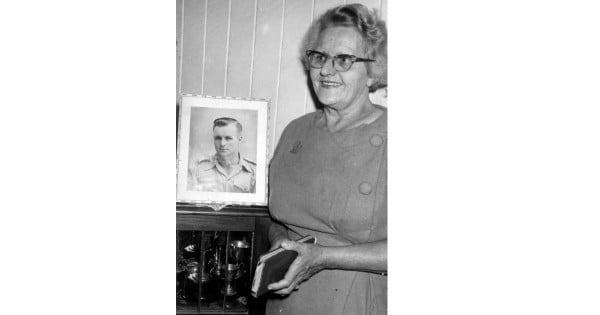 Thelma's life-changing journey is detailed in a new book Passage to Pusan.
Being a journalist who has been lucky enough to work across Australia and around the world as reporter, foreign correspondent, editor and media executive, I've written about many great events and people.
But I never imagined one of the best stories I'd ever uncover would be hidden within my own family.
Thelma Healy was my grandmother, who died when I was eight.
The trigger to writing the book was reading her travel diary that recounts in graphic detail her brave self-funded journey into the unknown.
It took me another two years to research Thelma's life from her origins in the quaint Brisbane bayside village of Sandgate to the civil unrest of Pusan (now Busan) in Korea where Thelma's war hero son Vincent was buried somewhere in cold, foreign soil.