Just as planned, Sophie Cachia has started sharing her birth experience with her followers on Snapchat.
After a long 40-week pregnancy, Cachia – who's also known as The Young Mummy – is posting every detail of her second labour in real time.
And the footage is, well, kind of amazing.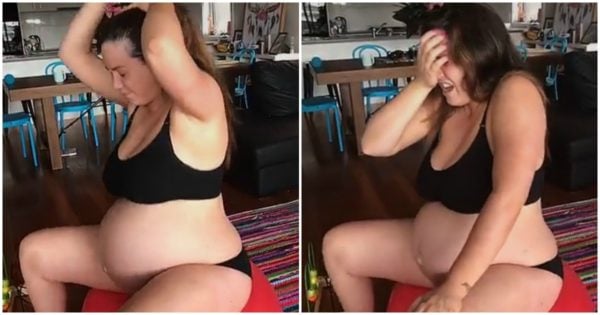 The 26-year-old's thousands of followers have followed the parenting blogger's journey from her living room couch, to a bouncing ball, to the birth suite, and no information is too personal to be shared.
"According to the hospital I am in labour everybody. Very, very early days yet... I'm having contractions every two to four minutes," Cachia shared at 10am on Saturday morning.
"So this is a new experience for both us because we don't know what to do or when to go to hospital."
This will be the second baby for her and husband Jaryd, who are already parents to two-year-old son Bobby.