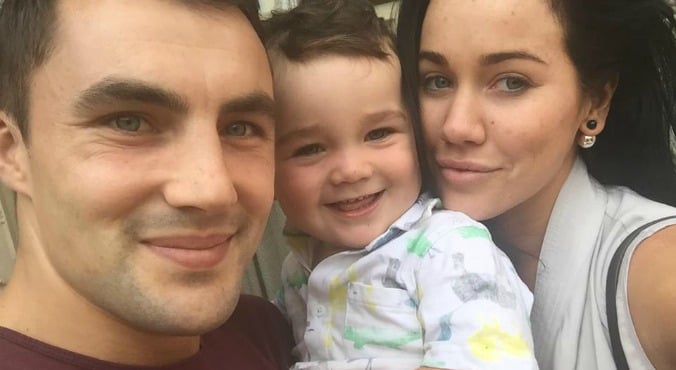 Image: The Young Mummy.
I've just walked in from the doctors. With a heavy heart, I walked inside to my husband who made me only cry more with the generous hug he gave me. He held me for a long time, but it still doesn't seem like long enough. Today I am again deflated. Today I am again mentally exhausted. Today, my doctor said to me those two words: fertility treatment.
I have been wanting to write about my journey of getting pregnant a second time for a while now. I feel that I've shared every little detail with you all throughout my TYM journey thus far, so why not this? But something kept stopping me. Was I embarrassed? Was I ashamed to admit that we were having troubles?
We had decided not to tell a single soul when we started trying in the second half of last year, and as a couple we wanted to maintain that privacy so we could surprise our families & friends so much when the joyful news came. I very recently confided in Jaryd's Stepmum by telling her we'd be trying for four months.
A shameful lie. Another reason I've put off writing about this is because part of me maintained hope, and I thought "Na, don't write that now, because I'll definitely get pregnant next month and then I'll look silly!" As the months passed, how wrong was I? (WATCH: Jessica Rowe speaks about her experience with IVF. Post continues after video.)
I was also conscious of a piece like this upsetting some people. I'm well aware that fertility trouble creates a very touchy area, something I'm starting to learn all about. I have to firstly say my heart goes out to all of you, and I hope not to offend anyone with this piece.
Whilst I can acknowledge that some of you may have been battling for a MUCH longer period that we have (a close girlfriend of mine who I recently confided in told me she tried for 19 months before seeking help) I put my hand up and say this is simply my story and my experiences and I'm well aware there are many couples and women in worse-off situations than I am. I can also appreciate how lucky I am to have my Bobby and I would never want to seem ungrateful for that amazing opportunity.