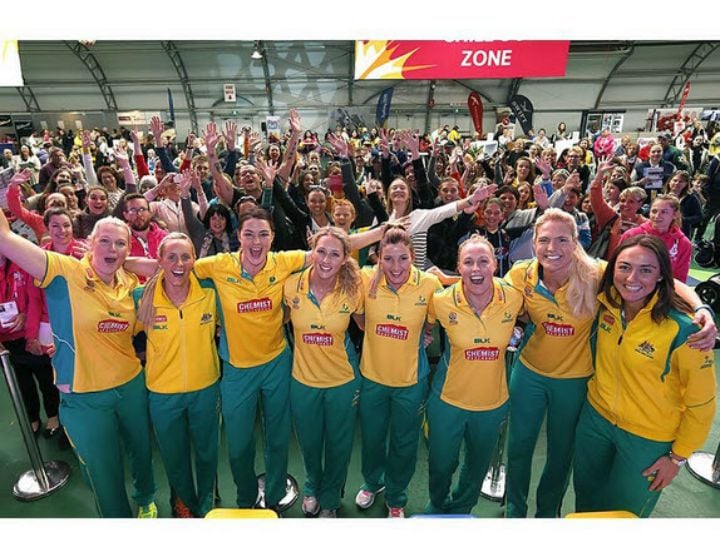 This month, Australians had a day that many want to wipe from their memories and never speak of again.
It was the day that Australia lost the Ashes to England.  The team were bowled out for just 60 runs in 18.3 overs. That's the shortest innings ever recorded in Test match history.
Related: WAGs aren't a distraction. They deserve our respect.
But there is another Australian Ashes team – one who is nailing it right now.
Australia went in to the final day of the Women's Ashes test yesterday. They were leading with 196 and six wickets. England had tried to fight back between rain in Canterbury but the wet weather had only allowed 38 overs on the third day of the series. But that didn't stop the Australian women from dominating the field.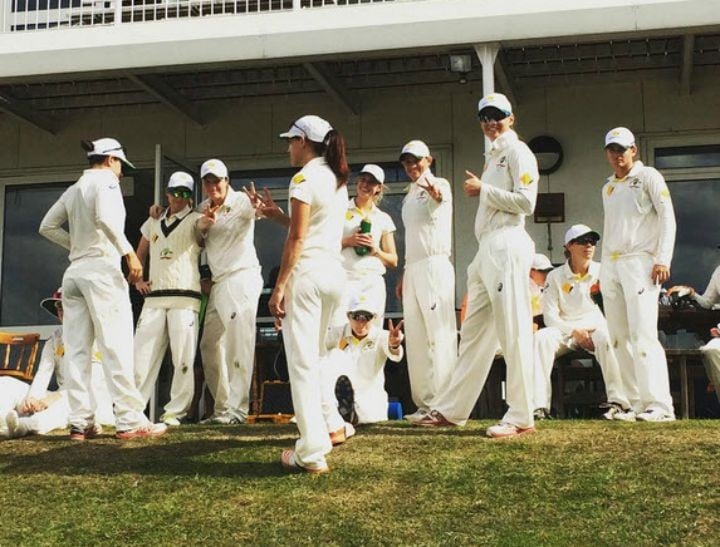 Jess Jonassen and Megan Schutt's deserve shout-outs for their contribution to Australia's strong results. Jonassen got 99 runs in the first innings and was 29 not out on the third day of the test.
Schutt's took four wickets, which helped put Australia in the driving seat to take the win.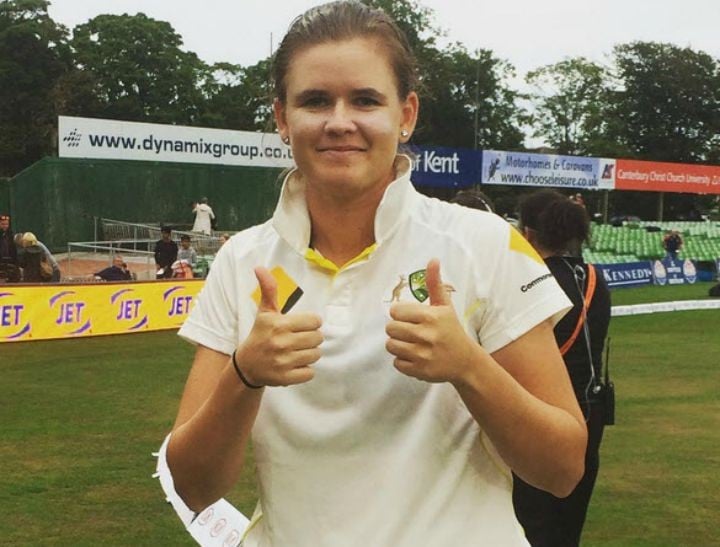 Now the England team are chasing a world record run score if they want to win. So it's safe to say that Australia are the favourites to take out the Ashes series – which is huge.
The Southern Stars ultimately defeated England in the Canterbury test by 161 runs and the women's Ashes series will resume later this month on August 26th, with Australia the clear favourites to win.