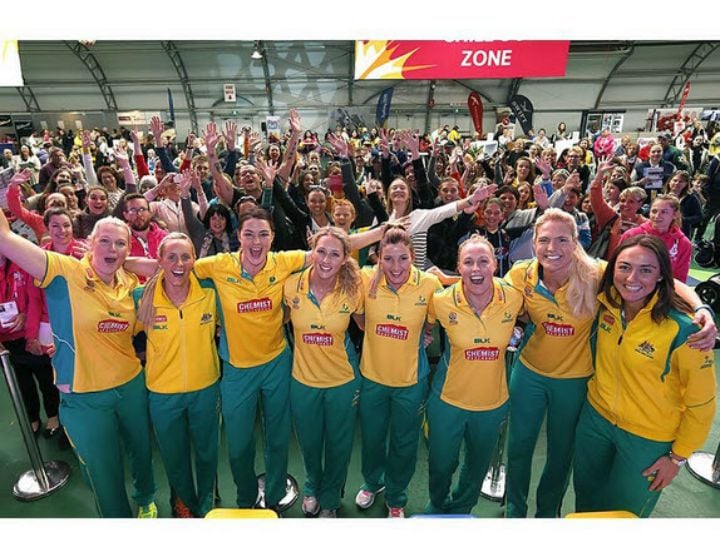 This month, Australians had a day that many want to wipe from their memories and never speak of again.
It was the day that Australia lost the Ashes to England.  The team were bowled out for just 60 runs in 18.3 overs. That's the shortest innings ever recorded in Test match history.
Related: WAGs aren't a distraction. They deserve our respect.
But there is another Australian Ashes team – one who is nailing it right now.
Australia went in to the final day of the Women's Ashes test yesterday. They were leading with 196 and six wickets. England had tried to fight back between rain in Canterbury but the wet weather had only allowed 38 overs on the third day of the series. But that didn't stop the Australian women from dominating the field.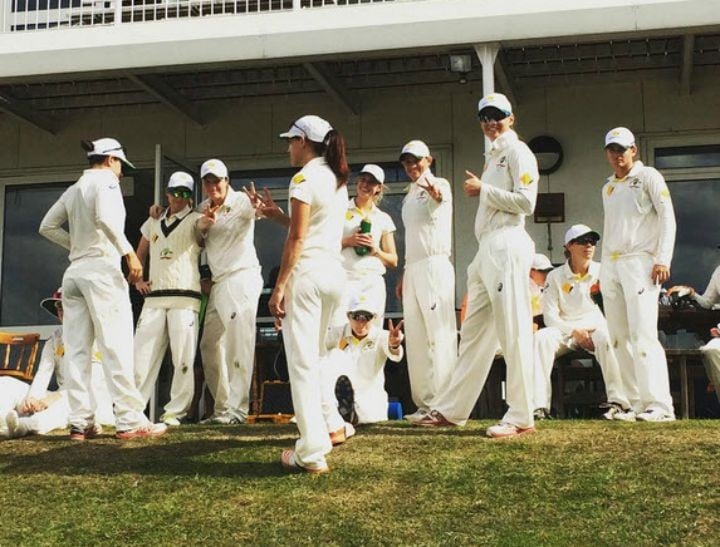 Jess Jonassen and Megan Schutt's deserve shout-outs for their contribution to Australia's strong results. Jonassen got 99 runs in the first innings and was 29 not out on the third day of the test.
Schutt's took four wickets, which helped put Australia in the driving seat to take the win.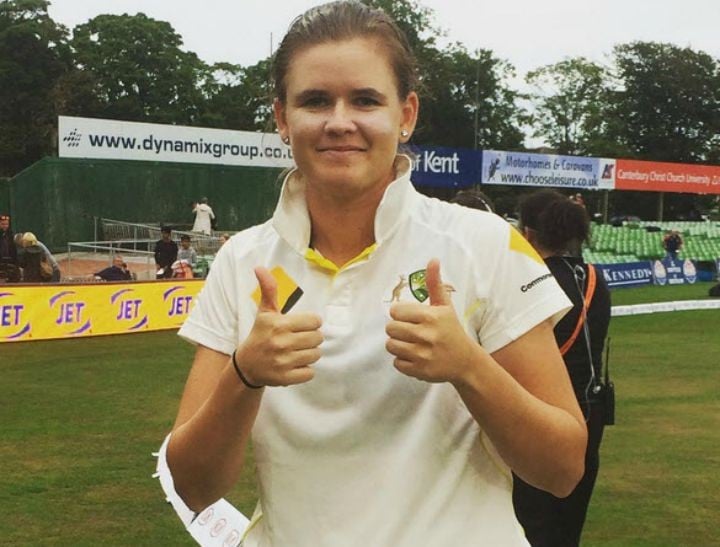 Now the England team are chasing a world record run score if they want to win. So it's safe to say that Australia are the favourites to take out the Ashes series – which is huge.
The Southern Stars ultimately defeated England in the Canterbury test by 161 runs and the women's Ashes series will resume later this month on August 26th, with Australia the clear favourites to win.
And moving from the cricket pitch to the netball court – Australia have been preparing this week for the Netball World Cup semi-final (being played today).
Related: There's one question we need to be asking about Australia's big netball loss.
After losing to New Zealand, in an amazing game, Australia have proven they are strong contenders to take out the number one world title. They beat South Africa in Sydney on Wednesday night with a convincing 66 – 31 win. They also beat England. The two victories guaranteed a top-two finish in their qualification pool.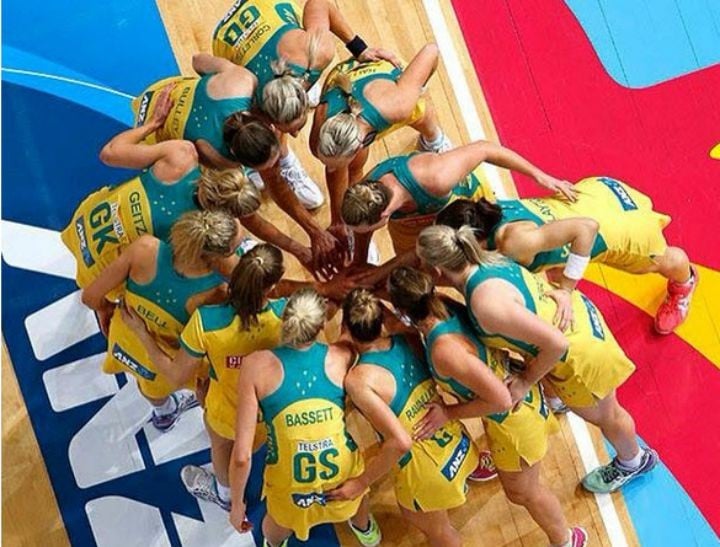 The final and bronze medal match will be played on Sunday. We're hoping the women will be in the gold medal game. But either way are extremely proud of their accomplishment so far.
In short, it's a big weekend for Australia's women's teams this weekend.
Let's get behind them.
And in other sporting news from the week…
Brianna Davey has said that she will try and have a career in both AFL and soccer. She plays soccer for Australia and footy for the Bulldogs AFL team. She's a talented goal keeper for the Matildas soccer team and is a number one draft pick for the Western Bulldogs. Davey is following in Ellyse Perry's footsteps – who plays both cricket and soccer for Australia. She's definitely not giving up either of them for now. Good luck to her.
Katie Kelly is legally blind and is a triathlete. She is aiming to compete in the Rio Paralympics. The 40-year-old from Canberra is hoping to make the Australian team for the first ever Paralympic triathlon event in 2016. Kelly was born with Usher Syndrome, which is a rare degenerative condition where you lose hearing and vision. We hope to see her in Rio in 2016.
Joyce Brown, 77 was named a legend in the Netball hall of fame in Sydney on Thursday. She is the first legend in the Netball Australia Hall of Fame. She was one of the first inductees in 2008. Brown was a Victorian player who never lost a World Cup – as a player nor as a coach. She captained Australia in the first Netball World Cup in 1963. She coached the Australian team for 66 tests and won two world titles in that time. Congratulations to Brown.
What sport have you been playing or watching this week?