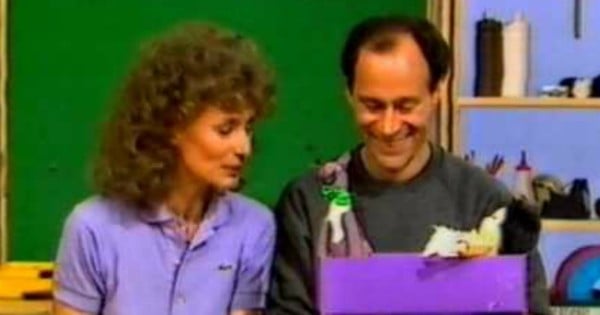 If the unprecedented success of adult colouring books has taught us nothing else, it's that adults love doing kid stuff. Without kids.
On Friday night more than 700 grown-ups flocked to Sydney's Dee Why RSL to smash some bevvies and shake out their sillies with the original line-up of the Wiggles.
Greg was there in his yellow skivvy, along with one-time former Cleo bachelor of the year Anthony in blue, narcoleptic purple wiggle Jeff and Murray, the red one.
Dorothy the daisy-loving dinosaur was there too, as was that mod-looking octopus and the aptly-named (if slightly Freudian) Captain Feathersword and Wags the Dog.
It was the 25 year reunion of the band who are synonymous with the childhood good times for most Australian 25-year-olds and to be honest, it looked like a blast.
Plus, the shows are raising money for Soldier On Australia.
Cheers to that, Wiggles.
Anyway, it was a night of good clean fun, apparently the most risqué thing that went down was an audience member suggesting Jeff be woken up with a VB (that rascal).
"I don't know what VB is," said Murray.
Bloody see a doctor Jeff:
Honestly it looked like a blast and, without thinking about the psychical implications of our generation's affection for regressing into a child-like state of wonderment at every available opportunity (see Peter Combe-aissance) we had a think about some other things we'd like to revisit as adults, without the kids and plus booze.
1. Benita and George
Imagine a craft-ernoon with Benita and George. You could build a house with empty tinnies and have them put you down for a kip on the couch.