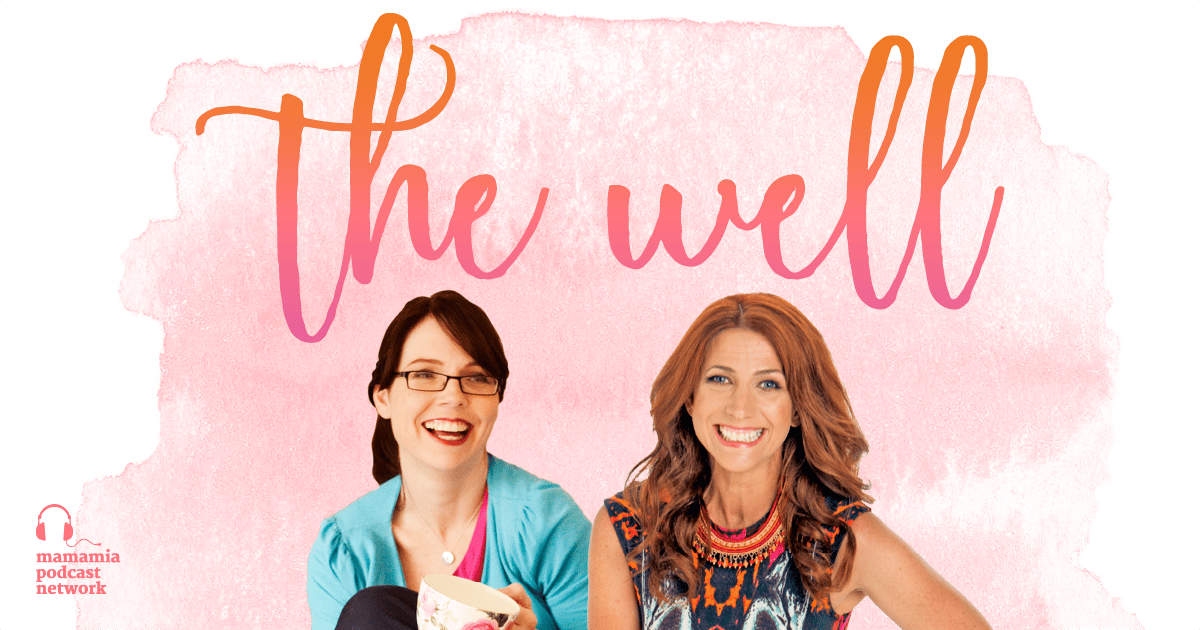 The Mamamia Women's Network has launched its eighth regular podcast – The Well.
The Well is Mamamia's answer to the "wellness" craze – a podcast all about how to live a better life, but without giving up bread, your phone or your sanity.
"Wellness has become a catch-all term," says Holly Wainwright, General Manager of Podcasts at Mamamia. "And it puts people off who imagine that being 'well' involves paleo, colouring-in books and endless meditation. Our readers and listeners don't have time for that. But they do want to make positive changes to their lives."
The hosts are Robin Bailey, from Brisbane's number one breakfast show, Breakfast with Robin, Terry and Bob on KISS FM 97.3 and Rebecca Sparrow, a beloved Mamamia columnist and author of five books, including Ask Me Anything, an advice bible for teenage girls.
Listen to Robin and Bec talk about making friends as a grown-up, here:
The women are firm friends who have seen each other through truly challenging times – the still birth of Bec's daughter Georgie, and the suicide of Robin's husband Tony Smart. Now, with six children between them, they are women committed to finding answers to how to make life simpler and more fulfilling.
"I really wanted to make The Well because it's the type of podcast I actually need to be listening to," says Rebecca. "Robin and I have known each other for over a decade and we're going to be exploring sleep and clutter, food and exercise, friendships and in-laws, social media and social anxiety. The focus is on practical, small changes we can make."
Watch Robin and Bec talk about their new podcast:
"When stuff happens in my life I want to talk about it, digest it and make sense of it and that's what The Well is all about," says Robin. "A chance to dissect the stuff that matters with one of my best mates. We may not always agree but no topic is off limits."
You can hear the first episode in itunes here: http://apple.co/1szparC
The Well is sponsored by Cetaphil and is the latest podcast from the Mamamia Podcast Network, which recently surpassed 2.7million downloads. Other shows include the weekly flagship, Mamamia Out Loud, Mia Freedman's interview podcast No Filter, stories about family on This Glorious Mess, smart talk about TV on The Binge and how busy women juggle family and work on I Don't Know How She Does It. MPN is also home to Meshel Laurie's Nitty Gritty Committee. All are available in itunes and the Mamamia Podcasts app.
Listen to the full episode of The Well below, where Rebecca Sparrow and Robin Bailey talk about the good, the bad and the toxic of friendships:
For more episodes of The Well, subscribe to the show in iTunes, find us on the Mamamia Podcast App, or download it via your favourite podcast app.