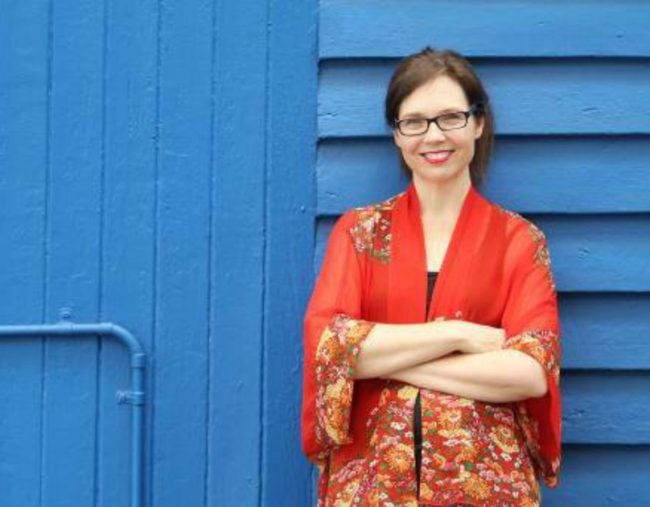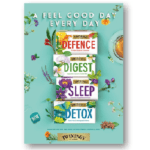 This week's episode of The Well didn't quite go to plan.
Bec Sparrow, author, columnist and speaker, broached the subject of a book that has changed the way she lives her life. Sarah Knight's 2015 book, The Life-Changing Magic of Not Giving a F**k, is an international bestseller that asks; "Are you stressed out, overbooked and underwhelmed?"
Irreverent, honest and searingly practical, Knight's book helps people get rid of unwanted obligations, and the shame and guilt that inevitably accompany them.
Listen to the full episode of The Well below. (Post continues…)
But when Sparrow sat across from her co-host, radio presenter Robin Bailey, she wasn't met with quite the same level of enthusiasm.
Bailey just didn't get it. And she didn't get it because she's incidentally learned through a number of tough life experiences, how to give less f*cks.
"Isn't that obvious?" she thought.
Sparrow has always struggled to say 'no'. She's always been eager to help. Her life is full of activities and commitments, and the prospect of actually caring less is nothing short of revolutionary.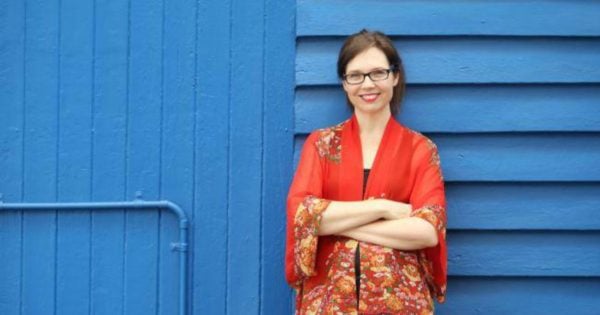 "Before Tony died," Bailey said, referring to her late husband who died by suicide, "I said yes to everything, over committed my time to causes I didn't care about, because I wanted to be liked... I didn't want to disappoint people I cared about."
But that all changed tremendously when Bailey became a mourning single parent with a full time job, who only had a very finite amount of energy.
There was suddenly an "absolute necessity" to only do the things that really mattered, and work out ways to express that without being offensive.
"I had to maintain my own emotional equilibrium," Bailey says.
Identifying what you love, and what in your life is worthy of your time, energy and money, is no easy feat for most people.
For those of us who have always struggled to say 'no', and when we do, apologise relentlessly, The Life-Changing Magic of Not Giving a F**k is a must read.
Sparrow concludes that this book and the philosophy it promulgates will make you a happier and more supportive person.
There are few things more empowering than learning how to stop giving a f*ck.
Thanks to our brand partner Twinings and their new Twinings Feel Good Infusions Range.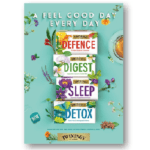 Discover Twinings New Feel Good Infusions Range. Four new ways to Feel Good inside.
Twinings Sleep: settle into your evening with a dreamy sip of camomile, orange blossom and honey. It's a perfect blend to ease you into your evening slumber.
Twinings Detox: a blend that gently fuses the sweetness of fennel with the delicate citrus of lemongrass and verbena. Discover how this refreshing blend can restore your day.
Twinings Digest: digest whatever life serves you, with a refreshing blend of peppermint, liquorice and lemon balm. Settle into this soothing blend after any meal.
Twinings Defence: bring out your zest for life, with our new invigorating blend of orange, ginger and warming cinnamon. Perfect for a cool day to warm your soul. In stores now.