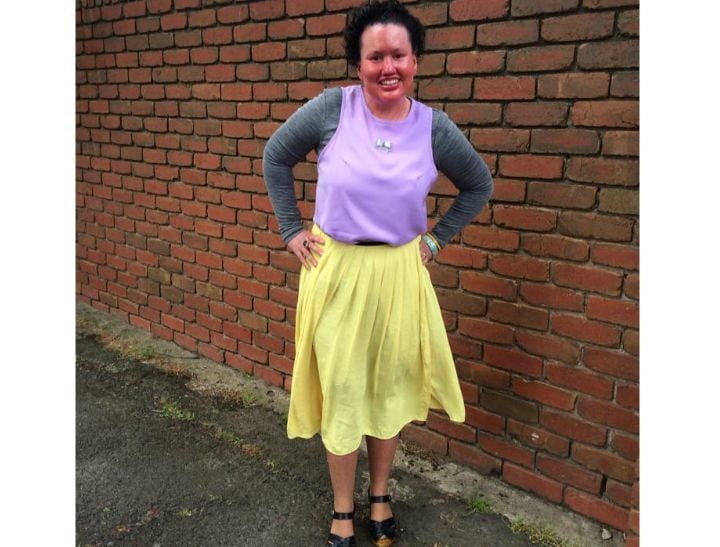 Do audiences find Tim inspiring because he's disabled, or because of his extraordinary talent?
When Jessie J cried upon hearing 34-year-old Tim McCallum's performance of Nessun Dorma on The Voice on Tuesday night, I immediately thought of Stella Young's stance on inspiration porn.
You know, disabled people being applauded for doing ordinary things. Like banking, or working.
Watch Stella Young's TED talk on inspiration porn. Post continues below.
Tim is a brilliant singer, who just happens to be in a wheelchair. That's his backstory. Like X-Factor winner Dami Im was born in South Korea and came to Australia when she was nine. Like Shannon Noll worked on the family farm prior to coming second to Guy Sebastian on Australian Idol. And like Karise Eden was a foster child. Those are the facts of their lives. Every successful reality TV star has a back story. That's the dramatic effect the producers employ. Contestants rising above adversity tug at the heart strings.
Tim was paralysed from the neck down after a surfing accident when he was 19. He only has use of his arms.
Tim told The Voice coaches "My level of injury is quite high and I don't have the use of my stomach and diaphragm … I invented different ways to hit the notes." Singing is hard work for him. Ricky Martin called him a "miracle", which might make disability activists uncomfortable, but it IS really amazing that he's trained himself to sing using different parts of his body. That's his reasonable adjustment.
One thing I like about talent shows like The Voice and Masterchef is the diversity they showcase. Contestants are from different countries and religions, have various disabilities and sexual orientations, which represents the richness of our community more than fictional TV.