The story of former father and son fugitives Gino and Mark Stocco is one of the most bizarre and unsettling in recent memory, while also being almost a decade in the making.
Posing as farm workers, the pair — now 58 and 37, respectively — preyed on countless Australian families during their eight year crime spree, which ended dramatically after a 12-day police operation.
They each now face 17 charges, including for the murder of the 68-year-old caretaker of the remote Dunedoo property in central west NSW where they were finally arrested late last year.
On the eve of their sentencing, Channel Seven's Sunday Night program has charted the rise and fall of two of the country's most callous criminals.
"These two are not typical villains, they're not disorganised antisocial men. They're well organised, carefully planned," Forensic psychiatrist Prof Paul Mullen told Sunday Night.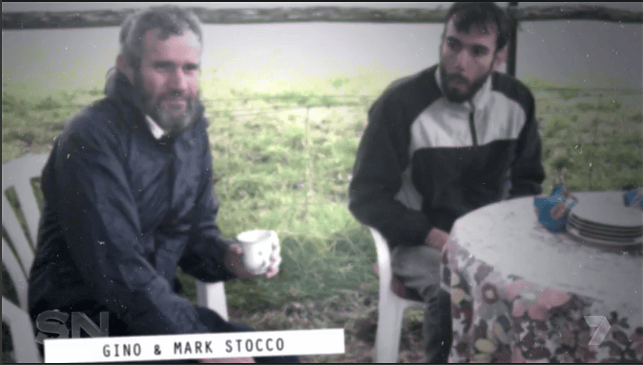 "Just as their work was described as meticulous, a lot of their criminal damage is meticulous and they come back with a very clear intention to do the maximum damage that they can.
"I mean, it's a message, it's definitely about vengeance."
Everywhere they went, from Queensland to Victoria, Gino and Mark Stocco left a trail of destruction in their wake.