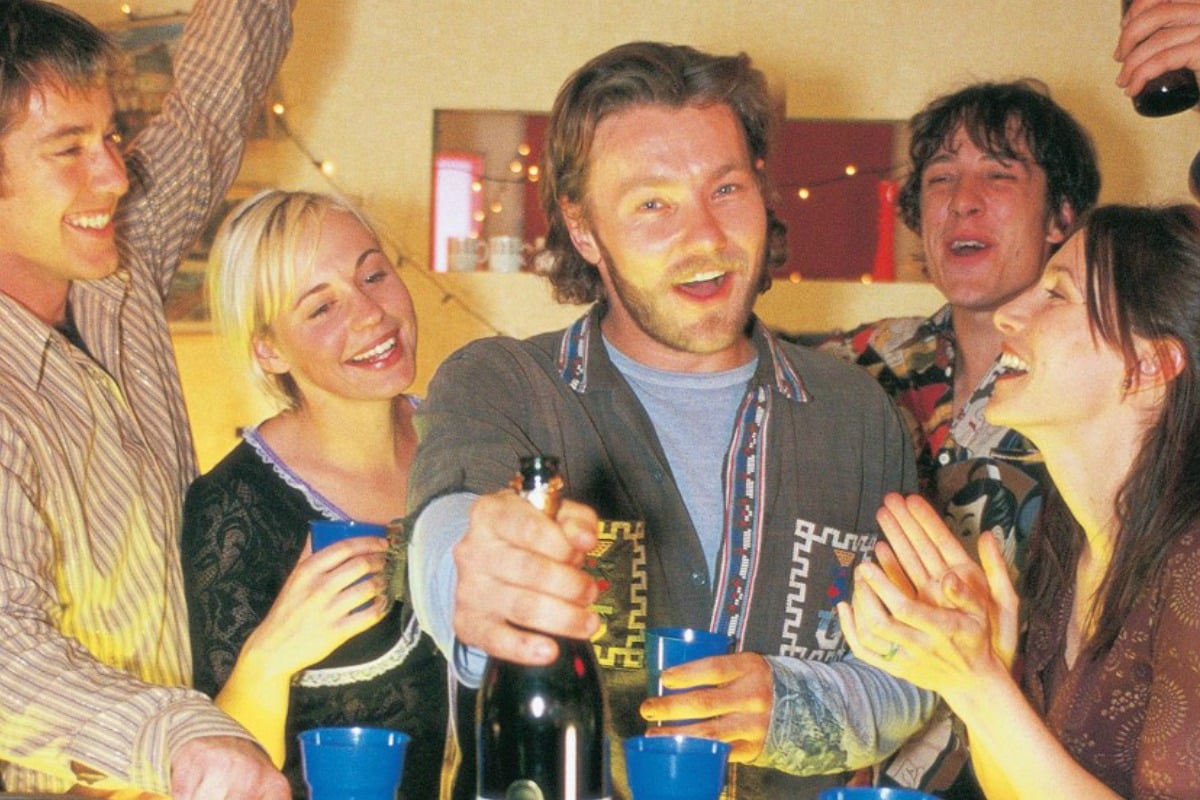 I've never quite loved an Australian TV show liked I loved The Secret Life of Us.
The Aussie drama followed a group of 20-somethings living in an apartment building in Melbourne's trendy beach side suburb of St Kilda.
There was lots of feelings, quirky humour, loud shirts, and soccer games.
It's a TV show that actually made share houses look like… fun.
Anywho, since it's been 13 years since the show wrapped up, I thought I'd take a look back at its main characters and where they are now.
Samuel Johnson as Evan Wylde
Samuel first burst onto our TV screens playing slacker writer Evan Wylde. An aspiring author who liked wearing loud shirts and was in love with his housemate, Alex.
When the series wrapped up in 2005, Samuel went on to star in a bunch of TV shows and movies including Rush, Molly and Crackerjack.
The actor has also been a dedicated fundraiser for cancer research. In 2003, he rode a unicycle from Sydney to Melbourne to raise money for Canteen.
In 2013, he got back on the unicycle and rode 15,000 km to raise $1 million for the Garvan Institute of Medical Research to find a cure for breast cancer.
He then started the Love Your Sister charity with his older sister, Connie, when she was diagnosed with breast cancer.
In 2016, he was awarded the Medal of the Order of Australia and in 2017 he won the Gold Logie.
Connie died in September 2017, and Samuel is now dedicating his time to upholding her legacy.
Claudia Karvan as Dr Alex Christensen