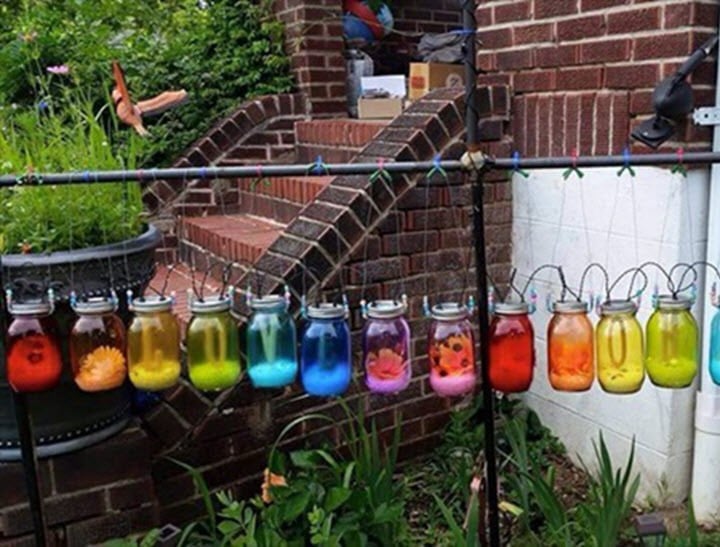 There goes the neighbourhood.
A woman in the U.S. was minding her own business in her house, overlooking her garden when she received a letter. It was a concerned neighbour, notifying her that her garden is, in fact, too gay for the neighbourhood. Relentlessly gay, in fact.
Julie Baker, who lives in Baltimore, Maryland received the letter from a very brave anonymous source who called her out for having some coloured jars hanging in her garden.
Needless to say, Baker didn't TONE IT DOWN, like Beyonce and the bigot suggested.
She started a
crowdfunding campaign
instead, to make her garden even more gay. Gosh, this woman is relentless.
"Put simply, I am a widow and the mother of four children, my youngest in high school and I WILL NOT Relent to Hatred," she wrote on her crowdfunding page.
"Instead, I will battle it with whimsy and beauty and laughter and love, wrapped around my home, yard and family!"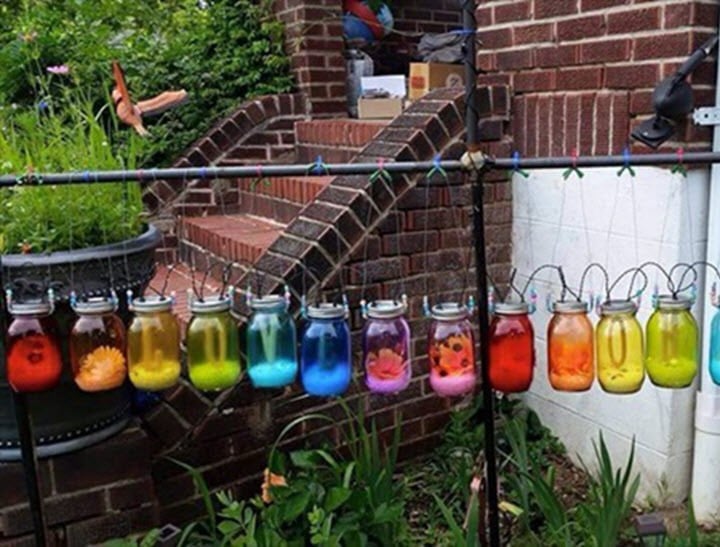 She's calling for suggestions to make her garden even more gay. So far, she's raised over $25,000 and is getting a huge amount of support from other relentlessly-gay-friendly people.