If you didn't tune into The Project on Wednesday night, you missed an epic showdown between One Nation Queensland senator Malcolm Roberts and the panel comprising of Peter Helliar, Hamish Macdonald, Carrie Bickmore and Gretel Killeen.
Let's just say things got a little bit feisty when Roberts' party's position towards Muslim immigration was broached.
The panel took issue with some of the Senator's sweeping statements about the globe's second largest religion, which included "[Islam] disrespects women."
Guest host Hamish Macdonald set the tone of the interview, posing the question many at odds with One Nation want answered.
"Senator, your party has said that we're being 'swamped by Muslims'. What does that mean? What are the numbers?"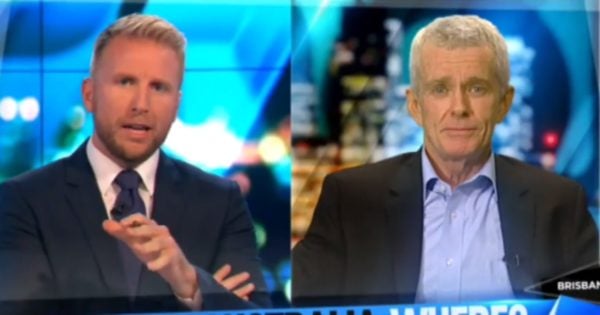 "I'm glad you raised that," Roberts replied. "The percentage of our community in Australia that are Buddhists is 2.5 per cent. The percentage of our community that is Islam is 2.2 per cent.
"How often do we hear from the Buddhist community? How often do we hear complaints of Buddhist terrorism?"
But Macdonald refused to let his original point go.
"I just wonder what you mean by 'swamped'? How fast are the numbers increasing?"
It was a question Roberts could not answer.
"I don't know that, we have an advisor who goes into all of that.... our culture being swamped is what we're discussing."
"But you said we're being swamped by Muslims," Macdonald retorted. "So I just want to know what the figures are and you say you don't know them."
The importance of statistics was lost on the Senator, who began a diatribe about Sharia Law, and the importance of migrants "fitting into our culture, our laws".
"Don't you know what the fastest growing faith other than Christianity is in Australia?" Macdonald asked.
It appeared Roberts didn't know that fact, either.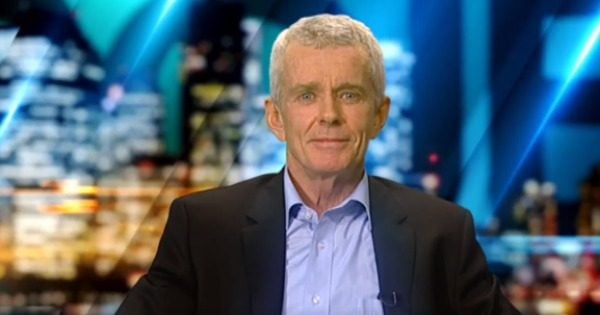 "Don't you think you ought to know that before you go saying this sort of stuff in public?"
"No I don't think we need to know that," Roberts told a chuckling audience and reeling panel. "What we need to focus on is whether Islam is an ideology or a religion. And it's quite clear in our mind that it's an ideology and it doesn't fit with our culture.