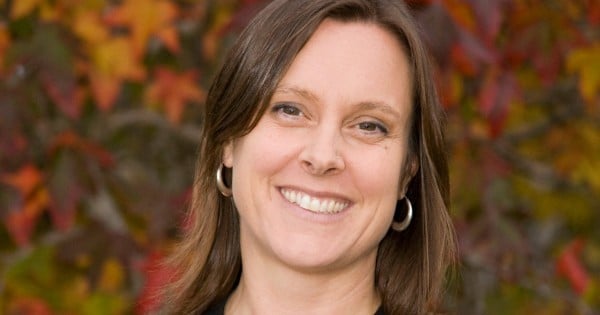 Once tightly sealed in black plastic in a dark corner of the newsagency, porn is now freely available to anybody with an internet connection.
In fact, porn is so ubiquitous it's responsible for 30 per cent of internet traffic; so mainstream it's infiltrated popular culture; so accessible that 60 per cent of teenage girls and 90 per cent of teen boys have been exposed to it.
As Australian sexuality educator and filmmaker Maree Crabbe reveals in her unsettling new documentary The Porn Factor, this online content is actively shaping teenagers' attitudes to sex — and not in a good way.
"The reason for doing this work is to try to support young people to have relationships and sexuality that might feel great, where they have the possibility of safe, respectful, mutually pleasurable, fully consenting sexuality," Crabbe told Mamamia.
"And I think pornography undermines young people's capacity to do that." (Post continues after video.)
In researching the film, Crabbe and her colleagues spoke to 70 young people around the world, as well as leading sexual health scholars and members of the pornography industry. What this reinforced was a disturbingly close link between what was happening on screen and what young people, particularly young men, carried out in the bedroom.
"Our interviews with young women repeatedly told us that their male partners pressured them to engage in practices that have been normalised in pornography," Crabbe said, "for example, ejaculating on faces and bodies, and heterosexual anal sex."
Maree insists that it's not that such acts are necessarily harmful or problematic in themselves, it's the way they're carried out for the camera.
"Pornography generally doesn't depict the negotiation of consent, the use of lubrication and safer sexual practises, and a general easing and checking in with your partner. It's very aggressive in its depiction of these sorts of practises," she said.