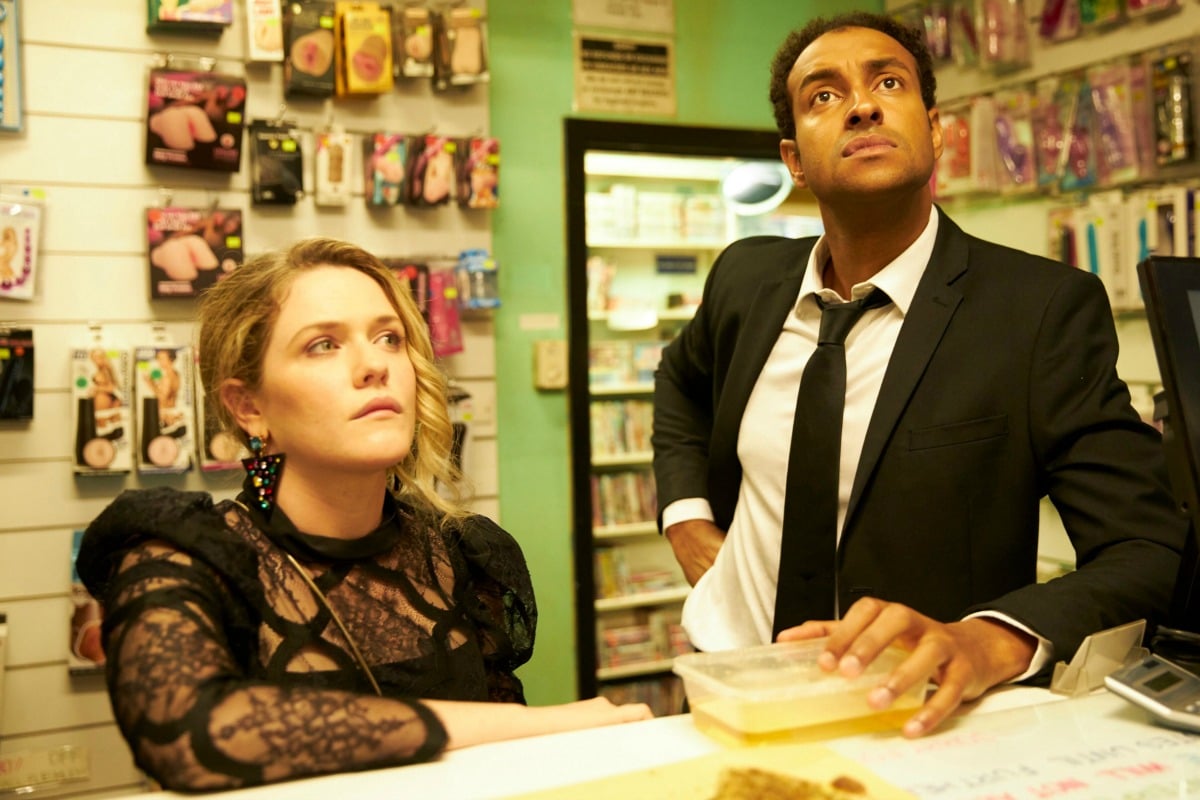 If you're able to make it through an episode of The Other Guy without viciously snort laughing, then you're a stronger person than I am.
The Stan original series, which is back on our screens today for its second season, manages to be both a love letter to the millennial generation and a cautionary tale of what happens when you're forced to dip your toes back into the Australian dating pool.
The Other Guy season one kicked off with radio host, AJ Amon (played by series creator Matt Okine), finding his way in the world after discovering that his long-term girlfriend had been having an affair with his best friend.
Season two of the hit Stan comedy finds AJ in a much more precarious living situation, in both his personal and professional life choices.
For one thing, he's decided that it would be a good idea to turn the aftermath of his emotionally crippling break-up into a TV series.
The project gets off the ground when AJ scores a meeting with TV executive Miranda (Claudia Karvan) who thinks that a reality show about his girlfriend's infidelity and their subsequent break-up would be a hit. Throw in the fact that he's also possibly about to become a father with his now pregnant ex, Liv (Valene Kane), and it's a melting pot of emotional anxiety that seems tailor-made for the world of reality TV.
One of the strongest aspects of The Other Guy season one was AJ's relationship with his other best friend, the highly inappropriate Stevie (Harriet Dyer). In season two, their relationship is back on track after hitting a bit of a speedbump at the end of season one.
To the point where, after an unexpected death brings the estranged best friends back together, Stevie jumps straight into helping AJ prepare for his big TV debut.
Listen to hosts Laura Brodnik and Kee Reece talk about The Other Guy season two on Mamamia's daily entertainment podcast The Spill.
Which in typical Stevie fashion means accompanying him to a sex shop to help him pick out a dildo to stand in as his penis, all part of an elaborate plot she has cooked up to help him pass a drug test that he needs to appear clean for in order to sign the contract for his new gig.
There's quite an excellent scene in the show that follows this expedition, where Stevie must help AJ affix the faux penis to his body and make it appear to pump out urine. The end result is a scene that unequivocally proves two things – that The Other Guy is now the loosest show on Aussie TV and if this moment doesn't end up winning this show a Logie there really is no justice in the world.