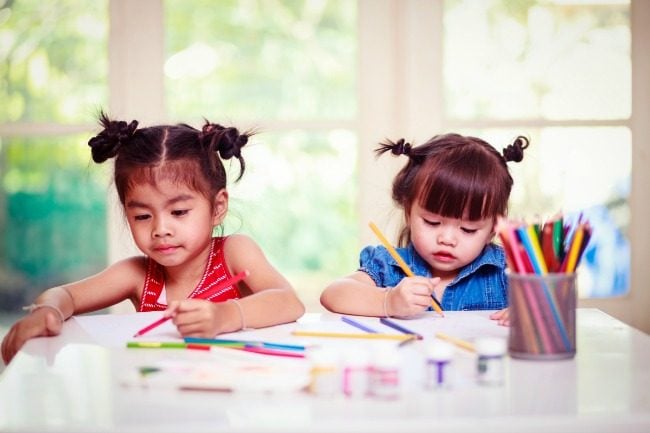 This author is known to Mamamia and has requested to remain anonymous to protect their family's privacy. 
If you're not spending most of your income on people who aren't you, how do you even know you're a parent?
It's just one of the things parents accept about parenting: kids are expensive, and they will regularly deplete your energy – and your wallets. (But it's all worth it for those darling angels, of course.)
We are very lucky in this country that if you're a parent, there are different sorts of government supports available, whether you work or not. In terms of child care, the Department of Education and Training has published this table to demonstrate what the new Child Care Subsidy, which comes into effect today, means for families: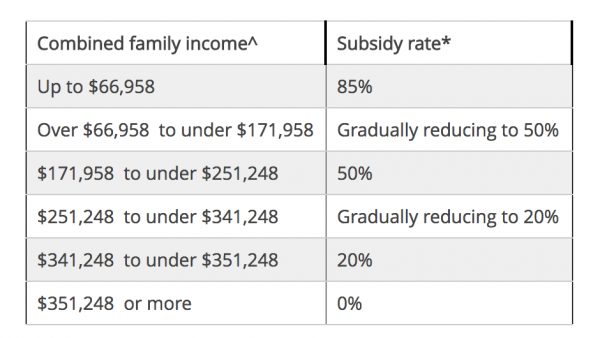 It's also important to know that there will be no cap on the amount of Child Care Subsidy for families earning less than $185,710 per year. Currently, many families have their Child Care Rebate capped at around $7500 a year per child.
But, there's a big fat zero on that table, and it's something we need to talk about.
Families that have a combined taxable income of $350, 000 will get no rebate at all.
Is that fair enough? Yes.
Is it a disincentive for women in those families to work? It shouldn't be.
Here's why.
Firstly, let's take a look at the cut-off value: $351, 248 before tax. (Even after tax, that's a lot of money.) It's more money than most Australians earn in one year. According to the Australian Bureau of Statistics, "The Full-Time Adult Average Weekly Total Earnings in November 2017 was $1,628.10", which is approximately $85, 000.