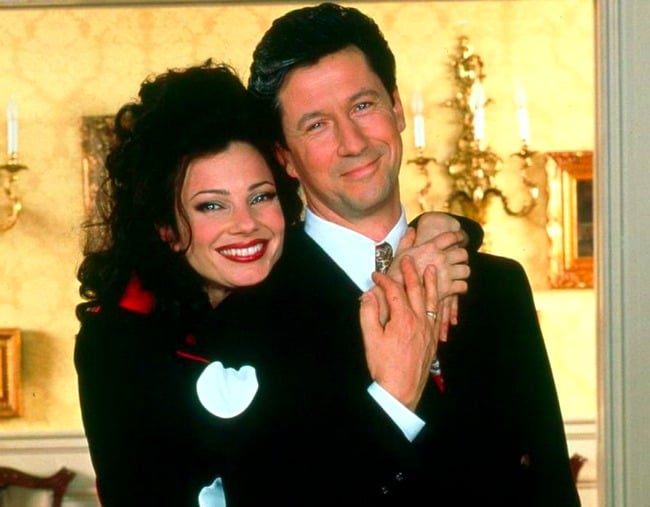 Looking back on your childhood as an adult can be an emotional minefield.
You realise there probably wasn't a monster hiding under your bed, your mum was right not to let you go to that party and you discover that one of your favourite TV shows was actually a hotbed of sexism, body shaming, and abusive humour.
As a kid, I loved The Nanny. It aired during that time in the 9os when family friendly TV shows were truly at their peak. The airing of these iconic, prime-time shows were a special weekly event, they were nights when the whole family would gather around the same TV, snuggled up on mattresses or under blankets, and watch the familiar characters and story-lines unfold on screen.
The Nanny was one of these shows and, for those of who who may have missed out on this beloved 90s gem, it went a little something like this.
The series focused on Fran Fine (Fran Drescher), who, after being dumped and fired by her boyfriend, turns up on the doorstep of British Broadway producer and widow Maxwell Sheffield (Charles Shaughnessy) attempting to sell cosmetics. She is then accidentally hired as the nanny for Maxwell's three children, Maggie, Brighton and Grace. It was a family sitcom meets fish-out-of-water-tale that ran for six seasons, from 1993 to 1999, and ended with Fran and Maxwell married and the proud parents of twins.
Recently, the full series dropped onto the streaming service Stan, and during a lazy Sunday I decided to embark on the ultimate nostalgia binge and re-watch the entire thing from start to finish.
Listen: Everything wrong with what we saw on The Nanny. And the one thing it did right. Post continues… 
Pleasantly there were parts of the show that truly held up. Fran's outrageous outfits were still incredible feats of fashion, and her facial expressions and body movements still placed her among some of the greatest comedy performers to ever star on TV.