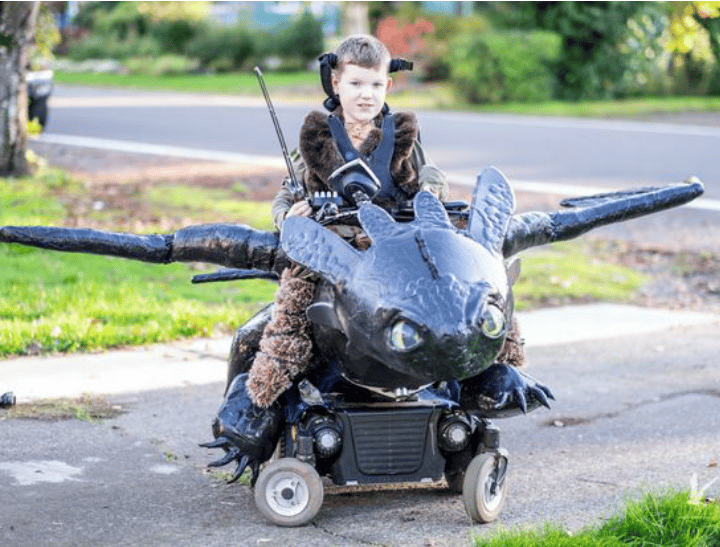 Creativity level 5000.
It's Halloween! Which means the supermarkets have been raided of their lolly stash, and parents around the country are soon to be shaking their fists at the 'stupid American holiday,' while dealing with the inevitable sugar-high come-down.
It probably also means there is not a pipe-cleaner or styrofoam ball left in Lincraft. Because the best part of Halloween?
No kid should miss out on feeling the part, dressed as their favourite super-hero or sword wielding pirate, which is why there is an entire social media group dedicated to sharing creepy and creative Halloween costume ideas for children in wheel-chairs.
Some of our favourites include:
Batman
Complete with badass Bat-Mobile.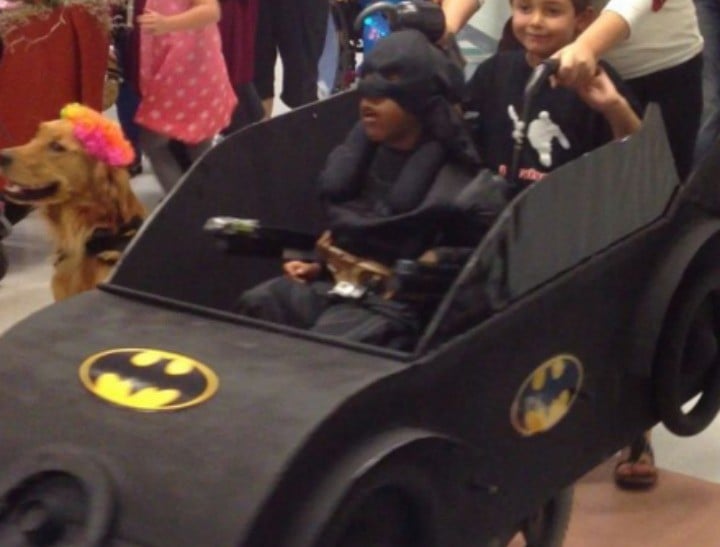 Olaf
Loves warm hugs… and sledding! Super cute.