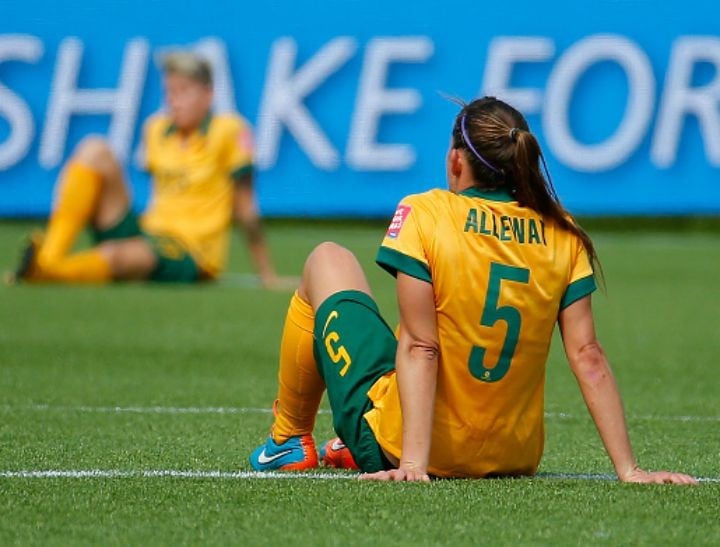 Australia's best female soccer stars want better pay and conditions. And we can see why.
The Westfield Matildas are demanding better pay — and they've withdrawn from a training camp until the Football Federation Australia (FFA) comes up with a decent offer.
The national women's soccer team withdrew from the training camp on Tuesday after negotiations with FFA did not go as planned. According to Fairfax Media, if the dispute is not resolved, the players may also boycott two sold-out games in the US scheduled for 17 and 20 September.
Related: The gender pay gay in soccer is all too real.
Fairfax reports the Matildas asked for a pay rise during the negotiations.
Currently, the players have a contractual base salary of about $21,000 per annum, plus about $500 in match fees. (Those match payments are about 15 times less than the men's national soccer team, the Socceroos, who got paid approximately $7,500 per match during the World Cup.)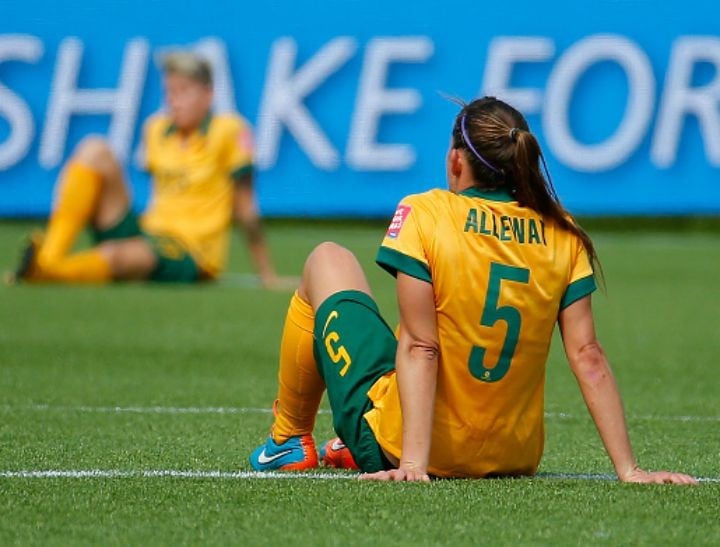 The Matildas also sought changes to their work conditions including more flexibility in their contracts to allow players to pursue work overseas, as well as better travel conditions to ensure they'd be on par with their male counterparts.
Related: Australia's female cricketers just got a pay rise. But it's not all good news.