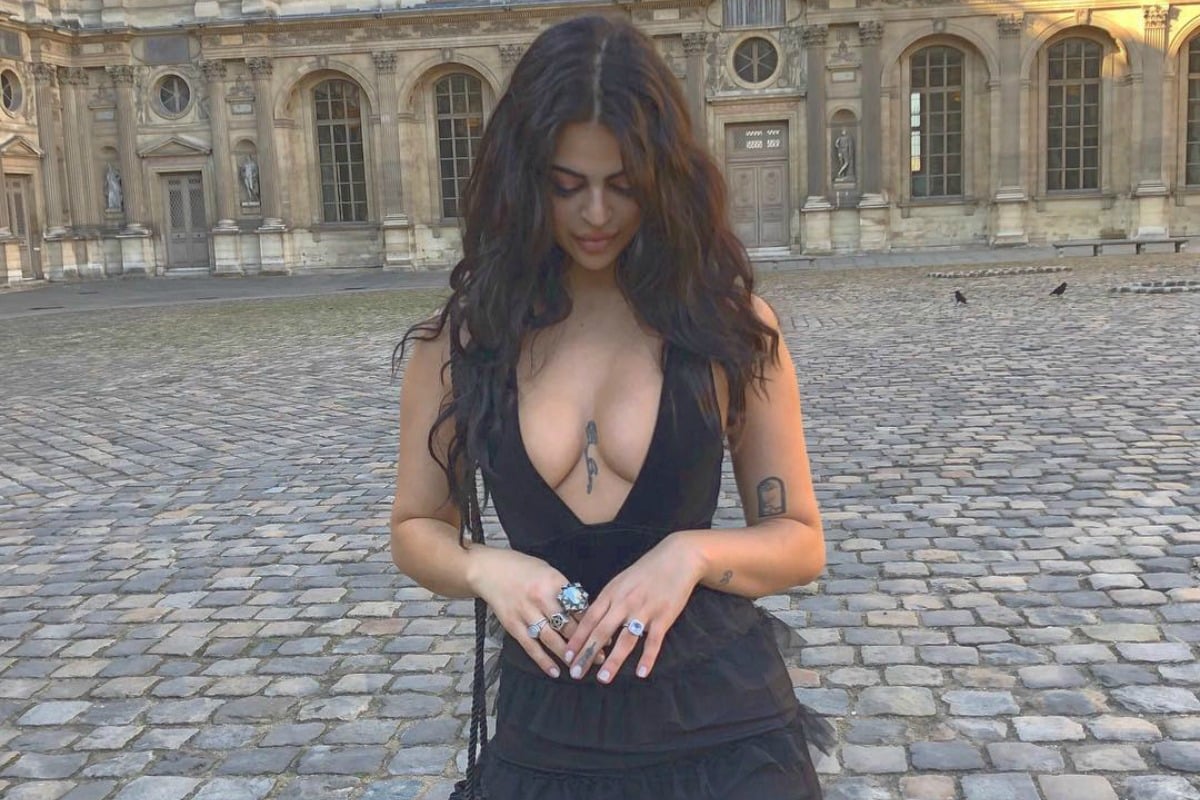 An Australian blogger has described the "heartbreaking" moment she was refused entry to the Louvre because her outfit was "too revealing", claiming a guard made horrible gestures and swore at her to cover up.
Newsha Syeh was holidaying in Paris when she visited the world-famous museum, but was turned away at the door in what she is calling a "personal prejudice" by a disgruntled guard.
"[He] swore at me to cover up, with hate filled eyes, stopped me from entering. I was heartbroken, because I thought the Louvre enforced this archaic rule. Turns out…it does not," she explained in her Instagram story which has since expired.
"(He made) the most disgusted and horrible gestures and facial expressions," she continued.
The 25-year-old blogger, who has almost 240,000 Instagram followers, also shared a screenshot of a travel guide which claimed the museum had no specific dress code.
According to the Louvre website, this is correct – however it also prohibits visitors from wearing "swimsuits, or be naked, bare-chested or barefoot".
Newsha told The Sun that she thought it "ridiculous to be offended" at an art gallery where the female body is celebrated in so many different ways, adding that she had been to the Louvre before wearing a similar outfit and had "no problem at all".
"This was definitely a personal prejudice," she said.
Sharing a picture of herself in the dress with the caption: "Picasso would have loved my outfit", her followers threw their support behind her.
 

View this post on Instagram