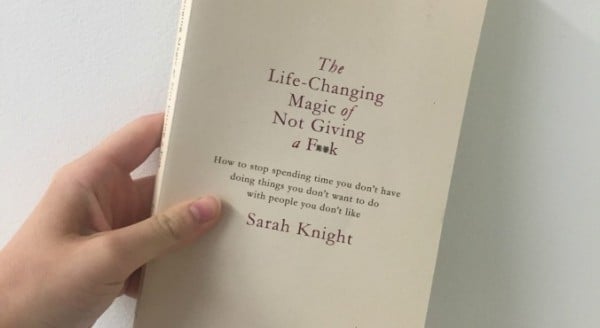 Be like Beyonce. Image: Getty.
I've never really been in to self-help books, save for a brief flick through an old copy of Men Are From Mars, Women are from Venus I discovered on the family bookshelf. Bridget Jones, I was not.
Then I stumbled upon The Life-Changing Magic of Not Giving a F*ck by Sarah Knight. It's the anti-self help bible for people who hate self-help books. And it's become my new life motto.
It promises to teach you "how to stop spending time you don't have doing things you don't want to do with people you don't like." BAM.
Watch: Life advice from Jessica Rowe. (Post continues after video.)
Knight, a self-described overachiever and perfectionist, did the whole Marie Kondo thing (author of cult de-cluttering book The Life-Changing Magic of Tidying) before deciding to take it one step further.
Yes, a tidy house made her feel better, but after quitting a job that she didn't really like she experienced the taste of true liberation.
She realised the problem wasn't in a disorganised sock drawer; it was in a cluttered, frazzled and stressed-out mind that spent 24/7 worrying about anything and everything.
So she stopped giving a fu*k.