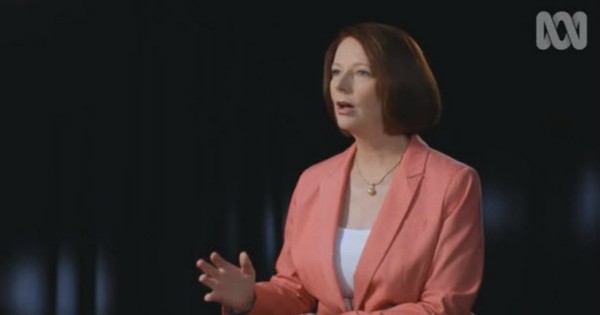 How do you get politicians to tell the truth? It's a question most journalists ask themselves at some point. When you sit down for long interviews with two Prime Ministers, Kevin Rudd and Julia Gillard it becomes the most important question of all.
The two political stars of their generation of labor politics had ended each other's political careers; each wanted their version to be the accepted history of those tumultuous years.
When I made the ABC series, "The Killing Season" on the Rudd/Gillard governments with my colleague Deb Masters, we moved fast.
Filming, writing, editing five hours of television with 144 hours of interviews there isn't time to reflect, which is why I have written a book about the series: The Killing Season Uncut, about how we made it, the experience of these interviews and of course the good, the bad and the ugly behind the scenes (and crucial questions like how you wear the same outfit for an interview over three days with nowhere to wash it overnight.)
The usual pattern is work hard, throw myself bodily at a project, finish then move on to the next thing. This time I got to pause and think about the story I had been involved in.
Politicians work with lines, scripted, pre-tested lines that they are used to repeating until those lines are almost devoid of meaning. They know how to build a narrative that suits them. If you want to find the truth you have to get beyond the lines and disrupt the narrative. The more skillful they are the harder it is.
But no matter how smart Kevin Rudd and Julia Gillard are, no one is fully prepared for the effect of an interview that lasts for 8 hours or more, for the way themes emerge over time and the way the camera itself seeks out its own version of the truth.