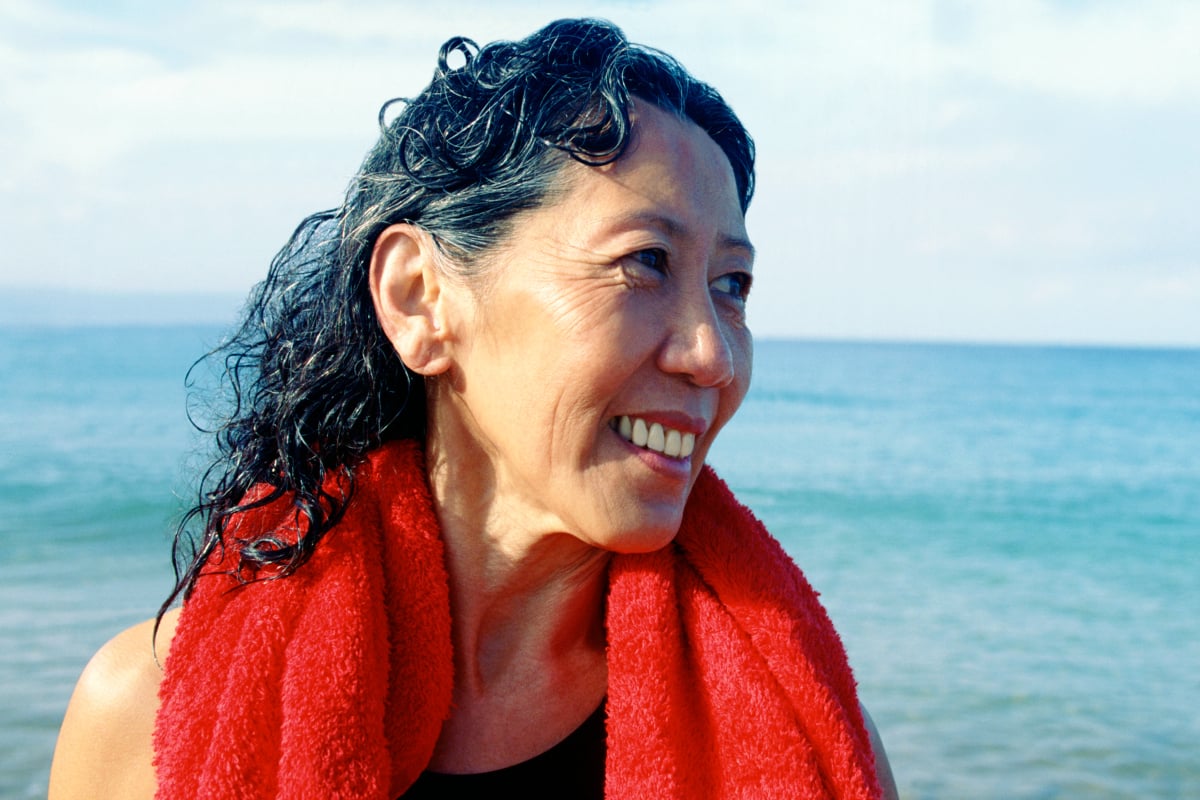 "I discovered porn," Erica tells Mamamia when asked about how her sex life changed after 50.
That's the beauty of our conversation; Erica is direct and confident in talking about what she likes, immediately. She says that she wasn't always like that.
"The confidence comes with age," my 55-year-old friend explains.
"For most of my adult life, sex for me was all about making my partner happy. I felt like I was often performing, pretending to like whatever he was into; and yes, I mean even with my husband of 25 years."
But a conversation with her best friend opened a different world for Erica last year.
"My friend laughed at me when I told her I hadn't seen any pornography for two decades. She told me it's come a long way from the old Playboy magazine days.
"She sent me links to some sites that were female-orientated. It really opened my mind, and of course, my husband enjoys them too.
"It's sort of inspired us, to be honest, to play a bit more and, you know, experiment."
Erica says she's grateful to have a friend with whom she could discuss sex, because she finds that in society in general, there's not too much open conversation about the thoughts and feelings of older women, and how they navigate their next life stage.
Not that they're not hungry for frank discussion about it; which is something that Australia's first-ever Audible Original audio drama, The Invisible Women's Society by Nikki Gemmell, explores.
The comedy audio drama, by the award-winning author of The Bride Stripped Bare, is a story about female friendship and embracing the next phase of life.
It explores the experience of middle-age female invisibility through the eyes of the newly separated character, Lou, and her friends.
There's ungrateful kids who don't need you in the same way, the emotional load of relationships, being ignored at bars, sexual discrimination and job dissatisfaction, and of course, sex.
And it's all looked at from the perspective of women who've got some decent decades under their belts.