Oh, 2006… It was a simpler time.
The first iPhone was yet to be released, MySpace was still our go-to social media platform and reality TV was less about finding love and marrying strangers, and more about the lives of rich kids living in Hollywood.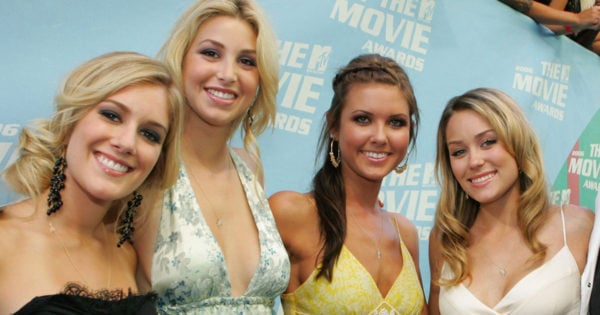 Yep, we're talking about The Hills. More than 10 years has passed since the show first hit our screens, and A LOT has changed.
Like the fact the cast is all grown up and are starting families of their own.
Audrina Partridge welcomed her first daughter last year, and Lauren Conrad and Whitney Port are both currently pregnant with their first babies.
Now, another Hills alum has announced they are expecting: Heidi Montag and Spencer Pratt are preparing to be parents.