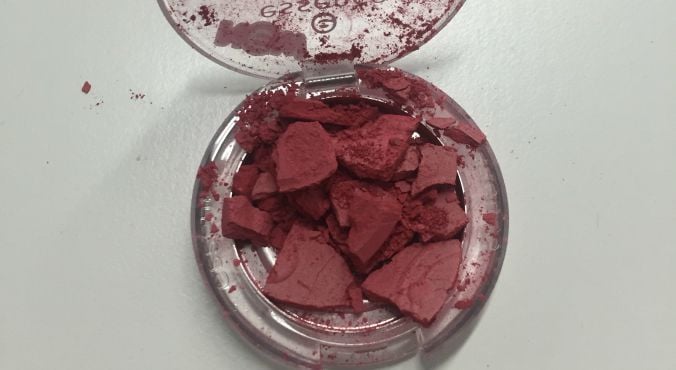 Image: supplied.
There's nothing worse than reaching into your bag and finding that your favourite powder has been reduced to dust. Or dropping it watching it break into smithereens onto the floor.
RELATED: The cheapest, easiest hack for cleaning your makeup brushes
Not only is the way to prevent it super easy, so is the way to fix it.
1. How to avoid your compact from breaking.
It's extremely simple – to give it an extra layer of protection, simply place a cotton pad (cut to size if needed) on top of the powder and close.
Ta da! Goodbye, breakage.