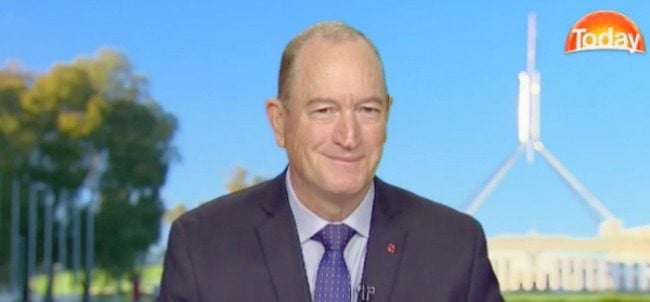 Senator Fraser Anning stands for a lot of things which – as very broad principles – we can get behind; he advocates for drought-stricken farmers. He believes in considered immigration policies. But that's putting it nicely.
The Queenslander, a member of the Katter's Australia party, used his maiden speech in Parliament last night to state his purpose; and he made it clear that his purpose was to alienate as many people as he could.
The speech was essentially a rant against Muslims, and a call for the return of the White Australia Policy, which restricted non-European immigration from 1901 until it began to be dismantled in the late 1960s.
But last night, Anning wanted history to be repeated.
"We as a nation are entitled to insist that those who are allowed to come here predominantly reflect the historic European-Christian composition of Australian society," he told the Upper House.
"Ethnocultural diversity … has been allowed to rise to dangerous levels in many suburbs. In direct response, self-segregation, including white flight from poorer inner-urban areas, has become the norm."
Anning's solution? Migration to be curbed, and a ban on Muslim people becoming residents, because the Muslim community has "consistently shown itself to be the least able to assimilate and integrate."
He continued, "While all Muslims are not terrorists, certainly all terrorists these days are Muslims, so why would anyone want to bring more of them here?"
And then, most damningly, Anning used the same words – "the final solution" – that Adolf Hitler used in Nazi Germany, to explain his motivation for the Holocaust of World War II, where millions of Jewish people were slaughtered.
"The final solution to the immigration problem of course is a popular vote."
Deliberately using the words of a racist mass-murderer was bound to get attention, and the speech made national headlines accordingly. But in doing so, Anning has deeply insulted not only the Muslim community, but the Jewish one, too.
"I think it's totally unacceptable for an Australian member of parliament let alone any Australian to utter those words and he should retract them." @JoshFrydenberg on @fraser_anning's comments about Muslim migration. #9Today pic.twitter.com/nt8MBE2Ym1

— The Today Show (@TheTodayShow) August 14, 2018