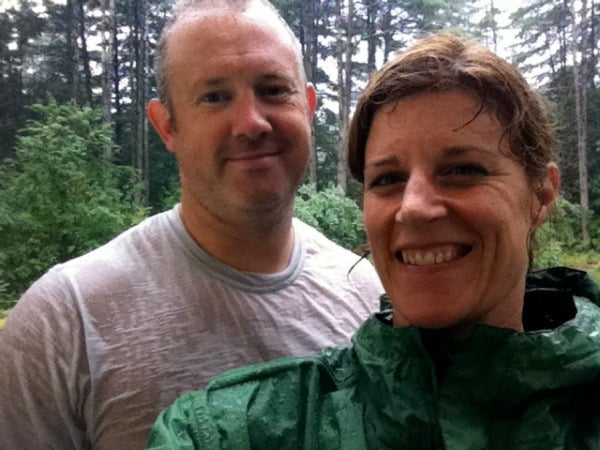 The girls have been struggling with a kind of separation anxiety lately. There have been more than five announcements of separations/divorce from couples they know over the last year. When it first began it was easy enough to gently explain that sometimes, like with being sisters, you need to get a little space or take a break. They would nod softly, ask if Sean and I were OK, and then move on to the next thing.
I was hanging out with Finley one day and she said, "Mum, do I have a stepmum?"
I shook my head, looked down at her, and said, "What, babe?"
She stopped walking, turned to me, and repeated, "Do I have a stepmum?"
I knelt down and said, "No, Fin, you don't have a stepmum. I am married to Dad and you are our kid, so you have a mum and a dad, no stepmum." She thought about it, "Will I ever?"
I took a deep breath, being the weeper and worrier that I am, my mind immediately went to the place of early death. What if I die and she does end up with a stepmum? What I say now might influence how she deals with that person.
I said, "Well, I kind of hope not, because that would mean that I wasn't here anymore. So I kind of think no, but if you ever did, I would hope that she was nice."
She thought about it, "So, not like the Tangled mum, you wouldn't want a person who would steal my sparkle, right?"