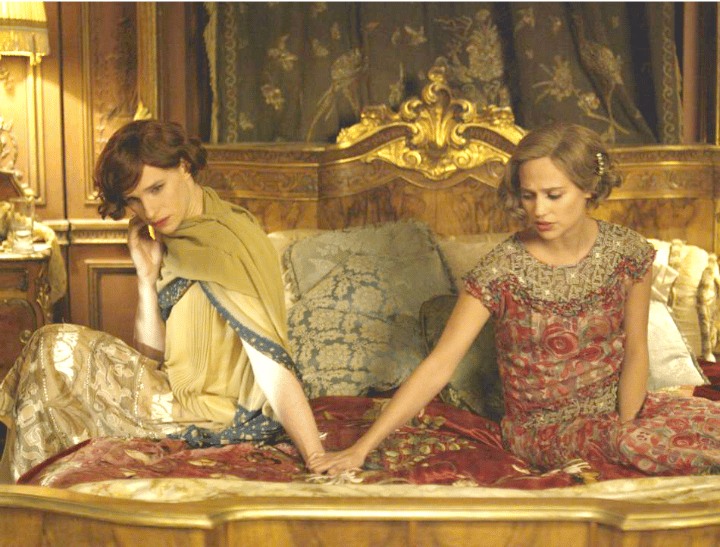 Eddie Redmayne has found his niche. Similar to Keira Knightley, who after Bend It Like Beckham managed to star exclusively in period dramas, Redmayne has a knack for biopic storytelling.
The 34-year-old British actor won the Academy Award last year for Best Actor after his moving portrayal of Stephen Hawkins in The Theory of Everything.
You can watch his acceptance speech below. Post continues after video.
Now, Redmayne has received his second Oscar nod (along with praise for his chameleon-like talents) for his role as Lili Elbe in The Danish Girl.
The biopic centres around Elbe, a transgender artist who lived in Denmark in the early 20th century and was one of the first ever recipients of a gender reassignment surgery.
Yet, it's the film's little-known star, Swedish native Alicia Vikander, who plays Elbe's wife, Gerda that surprises as the films secret weapon.
27-year-old Vikander's portrayal of Gerda commands the audience to be on her side from the opening credits. She's likeable, humourous, charismatic, and genuinely happy with her husband's success as an artist despite curators shunning her work.
In the first few minutes she tells the story of how the pair met at art school, where she asked him out. This inner confidence is a wonder to watch, but is also that much more gut-wrenching to see it be broken down bit by bit as she attempts to make sense of her world shifting.
Watch the trailer for The Danish Girl below. Post continues after video.
The beauty of The Danish Girl is we are able to see the transition through Gerda's eyes. What starts as Lili (previously Einar before the gender swap), posing for Gerda in women's clothing, spirals into something more as Lili realises who she always was.
We see Gerda's world fall before her, as she struggles with the concept her husband (of six years) is stuck inside a body that isn't his.
Watch Alicia Vikander accept Best Supporting Actress at the Critics Choice Awards below. Post continues after video. 
Vikander, who previously appeared in Anna Karenina, The Fifth Estate, and Ex Machina has been nominated for a string of awards for her role in the film, including a Best Supporting Actress nomination for this year's Academy Awards.
The film, which has been 15 years in the making, comes when transgender people are at the forefront of popular culture. At a time when the Laverne Cox and Caitlyn Jenner's of the world are making strides towards a more accepting society, this film shows how difficult it was to be even a little bit different a century ago.
The Danish Girl will be released in cinemas Australia-wide on Thursday, January 21.