If you're suffering from Endometriosis or experiencing symptoms, always seek medical advice from your doctor for diagnosis and treatment options.
Uterus. There, I said it! Uterus! Periods. Ovaries. Fallopian Tubes. Bleeding. Tampon. Rectum. Hormones. Bladder. Cervix. Menstruation. Vagina. Discharge. Pelvis. Pads. Endometriosis. Awkward.
Use of the above words are often avoided. Slipping them into a conversation causes tension and awkwardness. I do not intend to be vulgar. I do not want to be rude. But these words simply refer to elements of biology and anatomy.
Yet, we stay silent and others remain ignorant. Silence is (usually) easier than talking about a disease that affects 10 per cent of females worldwide. If I don't help end the silence, I will never see an end or cure.
These uncomfortable words have all been part of many conversations I've had; conversations that cost me hundreds of dollars. Conversations that occur during painful, vulnerable, demoralising, awkward and uncomfortable internal examinations (that make a pap-smear like a walk in the park).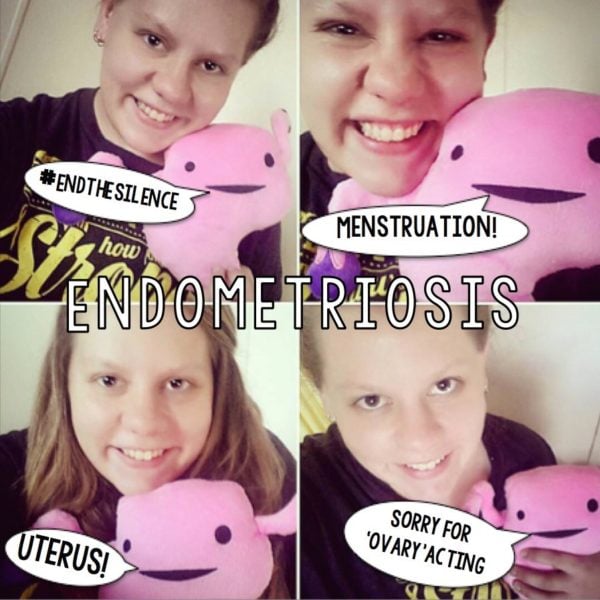 Next, a plethora of in-depth questions about the most intimate details of my life – sex, bowel movements, stools, contraception, pregnancy, urination, PMS, trauma, body weight, fractured relationships and a mood disorder... with complete strangers. Repeat, over and over again. This process started 10 years ago, and I've now had daily pain for five years and two months.