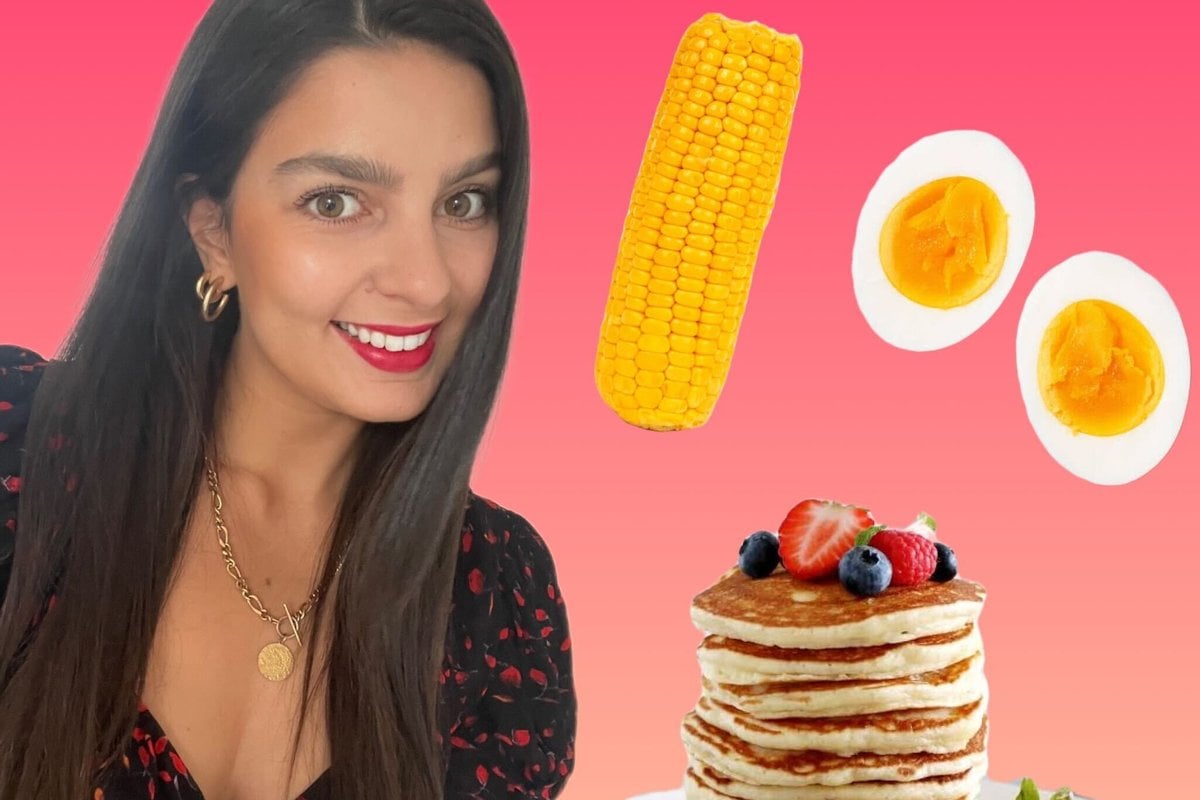 If there's anything that's been a comfort to us in the last couple of years, it's cooking shows. Despite the world falling apart at the seams, we found solace in the soothing powers of sous vides, sautéing and simmering.
There's something so calming about watching other people cook on TV. Maybe it has something to do with having a sense of control — you prepare a dish, put it in the oven and it comes out as a perfectly formed something to eat.
But not all cooking shows are created equal. Oh no. 
If you're like me and you can't stand the ~drama~ of cooking competitions (why are they always rushing?!) then may I let you in on a little secret of mine: The Cook Up with Adam Liaw on SBS.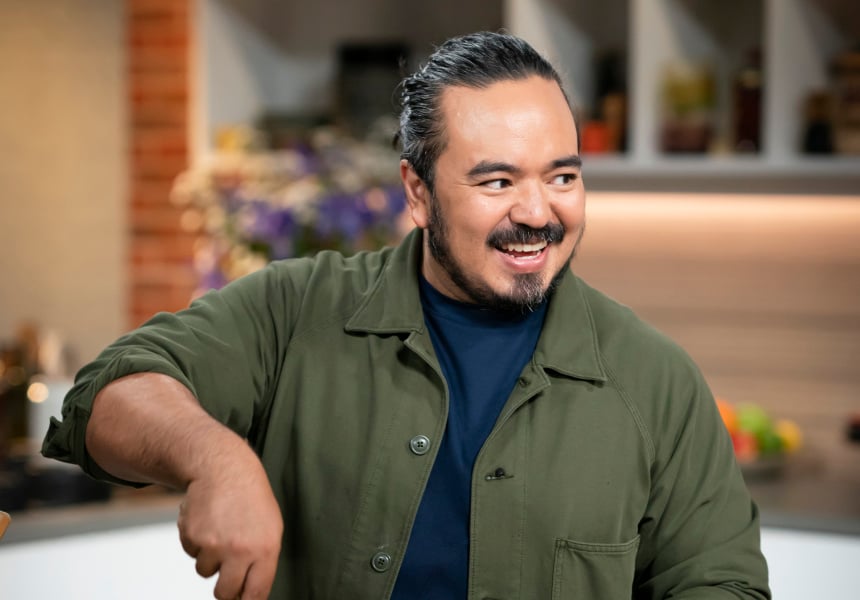 Who wouldn't be happy to see this face every night on TV? Image: SBS.It feels more like catching up with friends — albeit very famous and talented ones — where they're just hanging out in the kitchen, cooking, having a good old-fashioned chat and telling stories. 
Hosted by the loveable chef and author Adam Liaw, the show features a star-studded cast of celebrity chefs, cooks and well-known personalities including Colin Fassnidge, Julie Goodwin, Narelda Jacobs and Sarah Wilson.
The show is exactly what we need. It's calm and stress-free, just how cooking should be. You'll also snag SO MANY good cooking tips and tricks along the way — perfect for newbie cooks or seasoned chefs alike. 
Most importantly, no one gets evicted, YAY! So you can snuggle up to an episode, without the unnecessary anxiety. 
Our world isn't showing any signs of slowing down on the crazy front anytime soon, so lucky for us and our weary souls, The Cook Up is back for Season 2 on March 21st and serving up another 200 episodes fresh out of the oven.