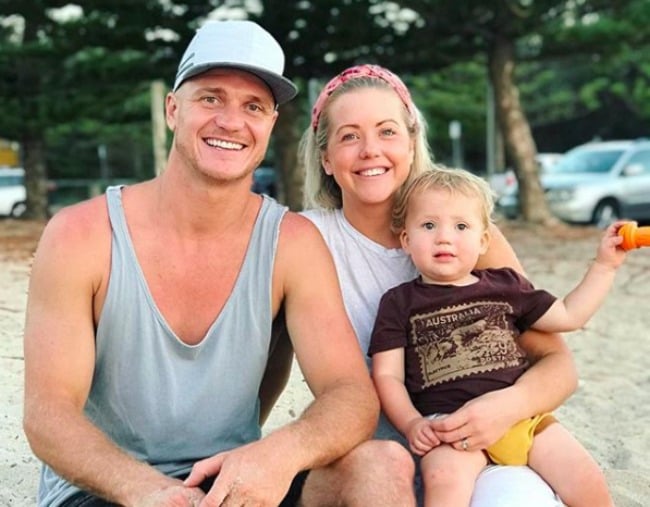 The Block's Kyal and Kara Demmrich have welcomed their second child together, a baby girl.
The couple, who have been married for nine years, announced the birth on Instagram last night, writing: "Wow! She is here, born at 2:58am this morning, 30th May on Kara's Birthday. Our little girl is feeding well and healthy. She's 54cm. 3.56kg."
The pair named their baby girl Vada Jane Demmrich. Vada shares her birthday, May 30, with her mother Kara.
Kyal and Kara also have a son, 19-month-old Ziya Christopher, who is adapting well to his new role as big brother.
"Big brother Ziya was running around the room saying "Sissi". Clearly stoked with his little sister!" the duo wrote on their joint Instagram account.