Thirteen years after gay couple Gavin Atkins and Warren Sonin appeared on The Block, Channel Nine's smash hit renovation show is set to make history again.
The show's first same-sex female couple will be joining this year's season, premiering tonight.
Speaking to TheFIX, Julia Treuel said she and partner Sasha Wright-Neville were "so incredibly proud" and felt "really privileged to be the first lesbian couple" on the show.
"We don't take it lightly. We understand that we probably will be held up as role models, and we're really proud to do that. We're proud of one another. We're proud of who we are, and we're just of the belief that no-one should live their life in fear," she added.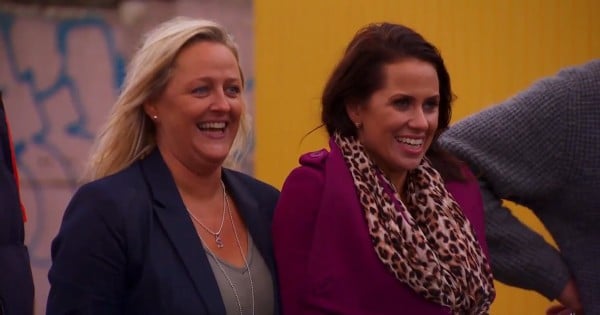 Sasha and Julia on The Block. Source: Channel 9 / The Block.
Working as a property stylist for a living, 31-year-old Julia should be in her comfort zone. But for 43-year-old software account executive Sasha, the on-screen learning curve is likely to be far steeper.
The pair do carry some experience though, having renovated their Melbourne home together in recent years.