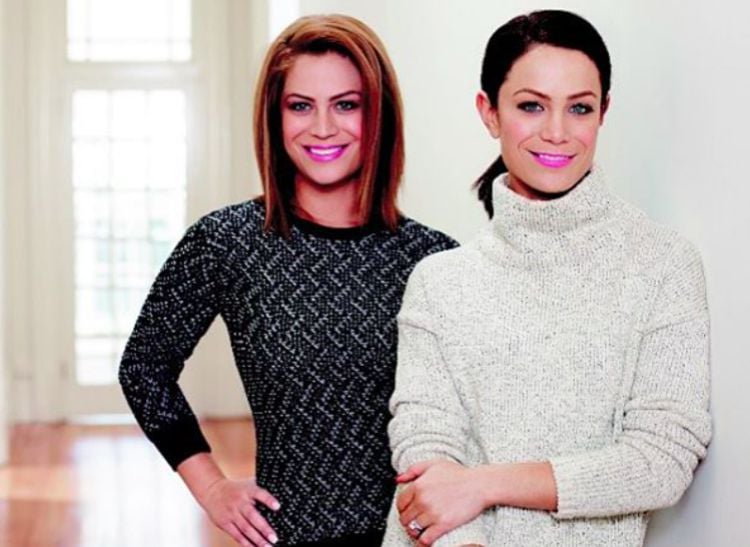 They are the Block's double duo who really are a force to be reckoned with in the renovating stakes. They can demolition and decorate like no other. And today, they're showing us a very cute baby bump.
Alisa has posted a gorgeous photo of her newly 'popped' belly.
There was a minor hiccup in the original pregnancy announcement when some commenters weren't sure which sister was actually expecting, but that was cleared up by the pair pretty quickly.
A picture of Alisa, glowing of course, with her growing bump was posted to Facebook along with the caption:
"Well it is official, I think I've finally popped!! It has taken awhile to show, but now it's here it's so nice to finally see proof of my precious boy growing inside me ?#?nearly20weeks? ?#?inlovealready? ?#?halfwaymark? ?#?baby pump?? #?popped?"
So it's a little boy on the way too. We're wondering what she'll name him.
This isn't the first baby for the twins, so they'll be pretty used to the pregnancy woes and wins that come along with growing a human. Lysandra has two boys, Emerson, 3 and Cohen, 18 months. She and her husband Ben Stevens separated early last year and are sharing custody of their children. Alisa has one boy, Nate, 2.
Either way - it's an exciting new addition!
Where Alisa and Lysandra your favourite Block stars?
The Block twins Alisa and Lysandra are two of the biggest stars the series has ever produced. CLICK THROUGH their career highlights so far: