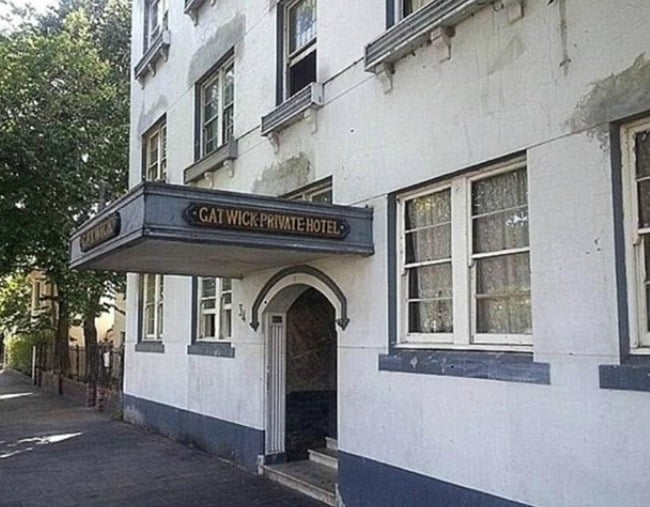 This season The Block headed back to the beach.
The cast and crew took on one of the most notorious buildings in Melbourne.
Nestled in between gentrified apartment blocks in the beachside suburb of St Kilda, sits the Gatwick Private Hotel, a boarding house that has long been synonymous with Melbourne's gritty underbelly.
The Gatwick Private Hotel was first opened in 1937 as a "luxurious" hotel that was just a short stroll from St Kilda's famous boardwalk.
For almost 30 years it served as a holiday destination for travelers from all over the world.
In 2018, @ScottyCam9 will unleash a #9TheBlock challenge like no other… pic.twitter.com/X8c9srK3rz

— The Block (@TheBlock) October 29, 2017
Then, in the 1960s, a woman named Vittoria Carbone bought the hotel and turned it into a boarding house for people who needed low income housing.
It became a home away from home for prison paroles, sex workers, runaways and anyone who found themselves down and out and in need of a place to rest their head.
Carbone died in 1998 and in the following year, the hotel was put up for sale.
Concerned that hundreds of people, with nowhere left to go, would be put out on the streets, Carbone's twin daughters, Rose Banks and Yvette Kelly, bought the hotel with a $2.5 million loan from the Office of Housing.
The loan was given to the sisters under the condition that they continued to provide accommodation for Melbourne's most needy residents.
For the next 16 years the sisters worked around the clock, making sure that Melbourne's down and out always had a place to call home.
But the sisters couldn't control the growing culture of drug abuse and violence in the hotel and local residents soon began to refer to the Gatwick as the "Hotel Hell".
According to News.com.au, in February 2014, a long term resident was kicked and bashed to death in the corridor outside of his room.