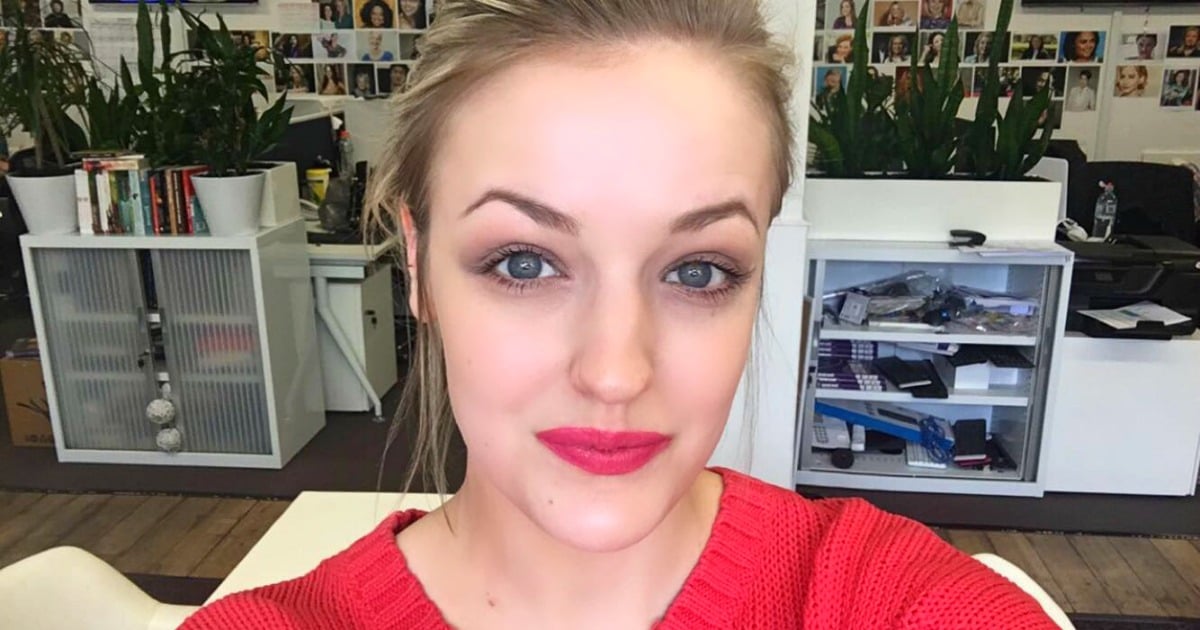 Today is Bright Pink Lipstick day. A day organised by Pink Hope to raise awareness and funds for breast and ovarian cancer.
Team Mamamia got involved by slapping on some of the prettiest pink lippies we could find. Take your pick!
1. Valentina in Lancome L'Absolu Rouge Hydrating Shaping Lip Colour in Rose, $50 available at David Jones.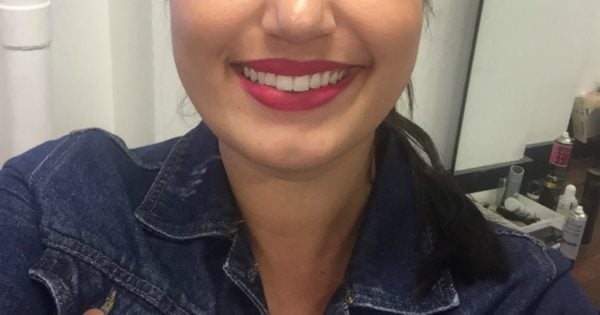 Image: Supplied.
"This took a few applications to build up the colour but once it was on, if felt closer to a lip balm than a lipstick. It didn't crack on lips either which I've found with some bright colours over time and it felt very nourishing. I really love the colour too, it's not too bright a pink but bold enough to stand out."
2. Michelle wears Bobbi Brown Art Stick in Electric Pink, $46.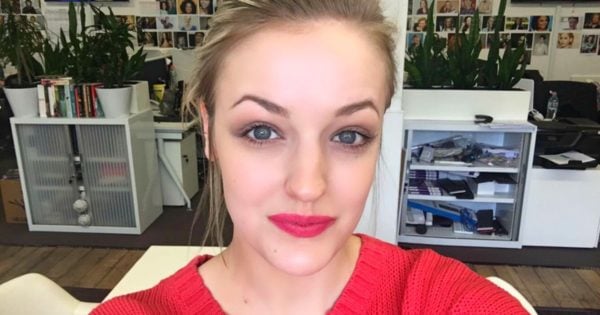 Image: Supplied.
"This lippie is mega intimidating. It's chubby like a permanent marker, and made me worry my entire face would end up looking like a mediocre Grade 2 art project. HOWEVER, it's actually bloody brilliant. For something that looks like a jumbo Crayola crayon, it's gobsmackingly creamy and pigmented, which makes application a dream even for a lipstick dunce like myself. And the deep-pinky colour? BLOOMIN' GORGEOUS."
3. Brittany in Lipstick Queen Cupid's Bow in Eros, $31.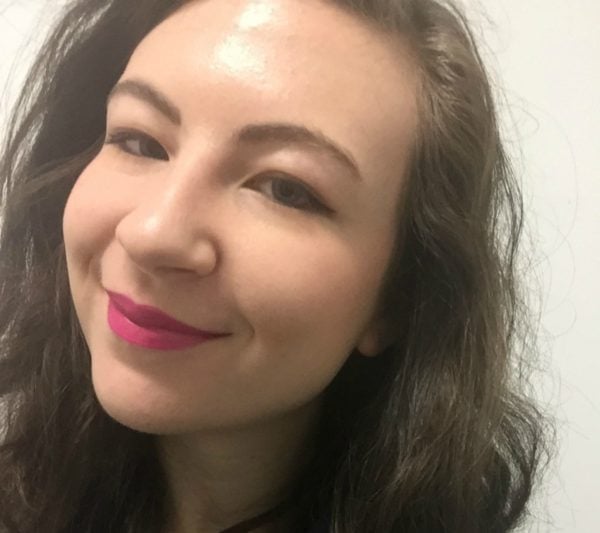 Image: Supplied.
"This is one of my favourite pink lippies of all time. Not only does the handy crayon eliminate the need for a lip liner and lipstick by combining the two products into one, the formula is matte without being drying and impressively long-lasting. The shade is also a winner for me - it's bold and vibrant without being too girly and makes any makeup look instantly modern. It's an instant mood brightener - and a great way to make you look put together even if you've just rolled out of bed."
Watch: Our top three frizz-fighting hacks. Post continues after video.
4. Jessie wears Shiseido Rouge Rouge in Crime Of Passion, $50, available at Myer and David Jones.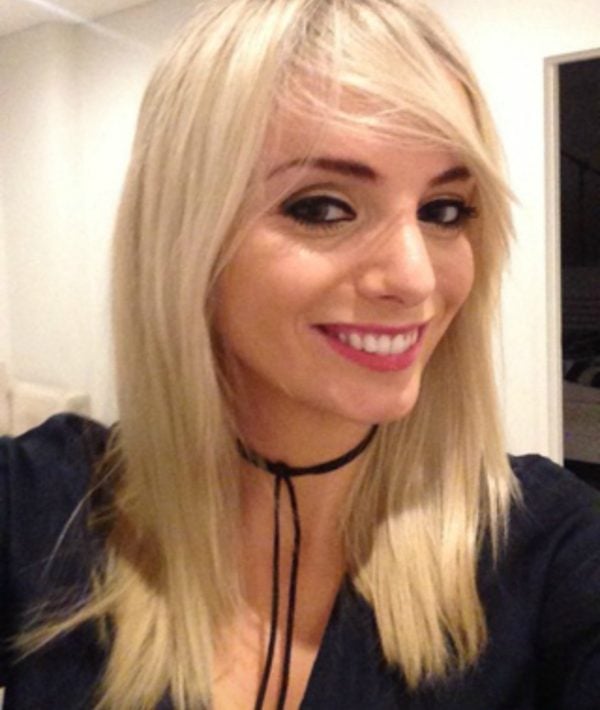 Image: Supplied.
"I have been looking for the perfect pink lipstick for a goddamn decade. I have fair skin and blonde hair, so I feel like pink lippie has the potential to wash me out.
This lipstick blew me away. I popped it on to try and thought 'dayum...you look good.' It was bright, without looking over the top, and was the perfect colour to compliment dark eye makeup.
I wore it out on Saturday night and got TWO WHOLE COMPLIMENTS which has to be some kind of record. It didn't dry out my lips or get 'flaky' throughout the night. In fact, it felt almost like a lip balm. I am officially a pink lipstick convert."
5. Edwina wears Maybelline Baby Lips Balm and Blush in Innocent Peach, $9.95, available at chemists and supermarkets.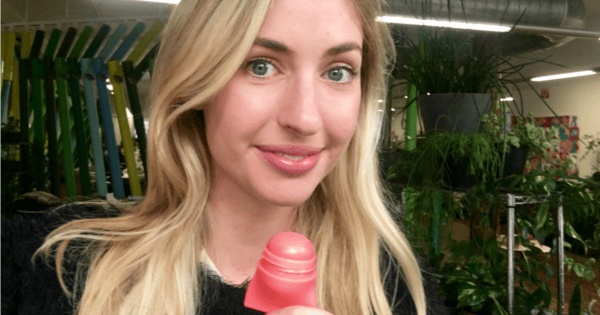 Image: Supplied.
"This product looks and smells like a lollipop, which is the first big tick for me. But it's the lips and cheeks element that gets my makeup-loving heart beating fast. It's a pretty sheer peachy-pink colour with a little shine, which means adding some onto your cheeks will give you colour and a subtle glow. Just pat it onto your cheeks then blend with your fingers. I didn't go overboard, but it's definitely buildable if you like cheeks with a bit more pizzazz than mine."
6. Clare in Burberry Full Kisses in Light Crimson, $49.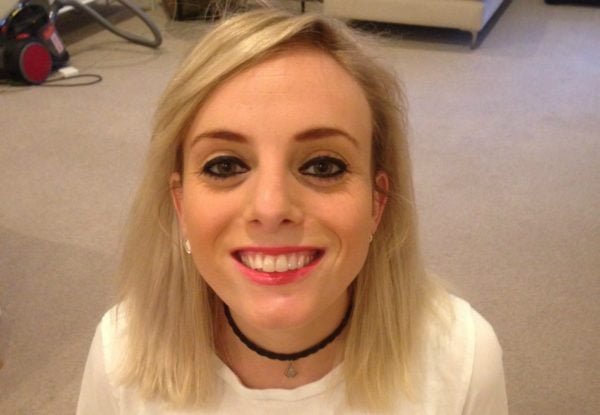 Image: Supplied.
"Typically, I'm not a lipstick person. I find it really hard to find a shade that doesn't make me look like a) a clown or b) a child who's played with her mum's makeup. But this Burberry lipstick felt different. It made my look funner, fresher, and brighter. It's the perfect shade coming into the summer months, and I can't wait to wear it with some pastel colours."
7. Elissa in MAC matte lipstick in Breathing Fire, $36.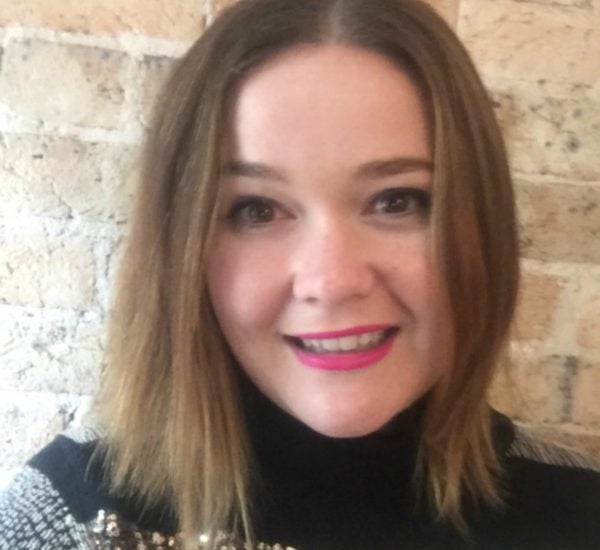 Image: Supplied.
"I don't usually wear bright lipstick because I find that half the time I am getting it all over me and the other half I am reapplying it. But with this one I had none of the above issues. I whacked it on just before I went out for drinks and dinner on Saturday night. I then spent the next five hours drinking, eating, eating, drinking and got home to find that my lipstick was still intact. I could say it was my lips, but really, it was the matte finish. It's the perfect lipstick for a night out because you put it on and forget about it. And best thing, you don't look like a sad clown with half-on-half-off bright lips by the end of the night."
8. Jessica in Sisley Phyto-Lip Twist Tinted Balm in Kiss (#17), $55, available September 25 in David Jones stores and online.
Image: Supplied.
"I normally avoid lipstick because I am definitely more of a lip balm girl, but this Sisley version felt just as smooth and moisturising. The pink colour definitely brightened up my day and earned me quite a few compliments within minutes of popping it on. It stayed on for ages without me having to reapply (even lasting while I ate lunch!) and actually kept my lips feeling moisturised all afternoon. I may just be a lipstick convert."
9. Michelle in Elizabeth Arden Beautiful Colour Bold Liquid Lipstick in Extreme Pink, $32 at David Jones.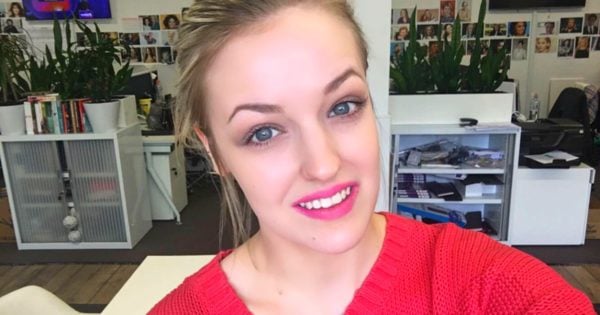 Image: Supplied.
"Figuring out how to get the product from the tube to the sponge of this liquid lipstick took longer than I'd like to admit. Once I got the pushy-uppy mechanism to do its thing, I fell in love with the bright pink shade (with purpley undertones) that came out. This glossy formula might need to go over the top of a base shade to really make it sing, but it's perfect on its own for a more subtle tint."
10. Laura in Revlon Ultra HD Matte Lipcolour in Obsession, $23.95.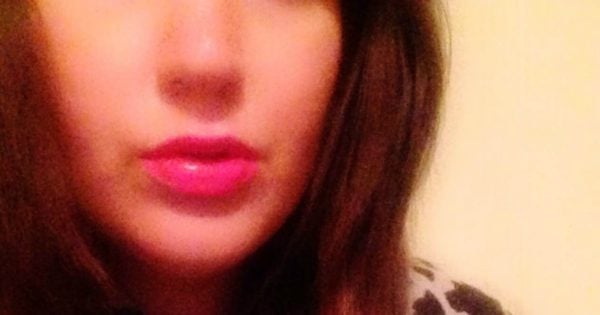 Image: Supplied.
"This has a creamy texture that leaves your lips feeling soft, and makes sure the colour doesn't cake in the creases of your mouth. Best of all, the rich bubblegum scent is divine."
11. Kate wears Guerlain KISS KISS Creamy Shaping Lip Colour in limited edition Fall In Red, $52, available at Myer, David Jones and selected independent stores.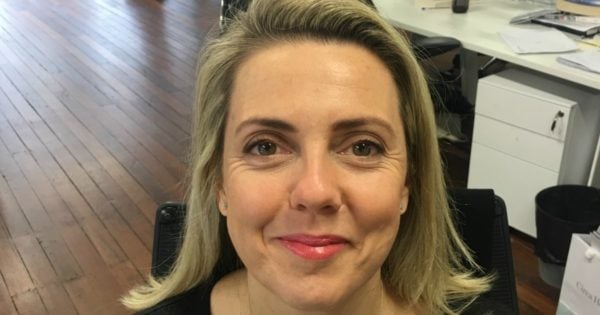 Image: Supplied.
"This is a great, everyday lipstick colour. It's summery, but not too pink. It's a great lipstick to wear when you don't want to do a full makeup. I'm going to Hawaii next week for a holiday and I'm definitely taking this along. I think it's going to be great with a bit of mascara and bronzer and a slick of this colour... then cocktails!"
12. Amy in MOR Mon Amie Lip Gloss in Rosalie (Candy), $16.95.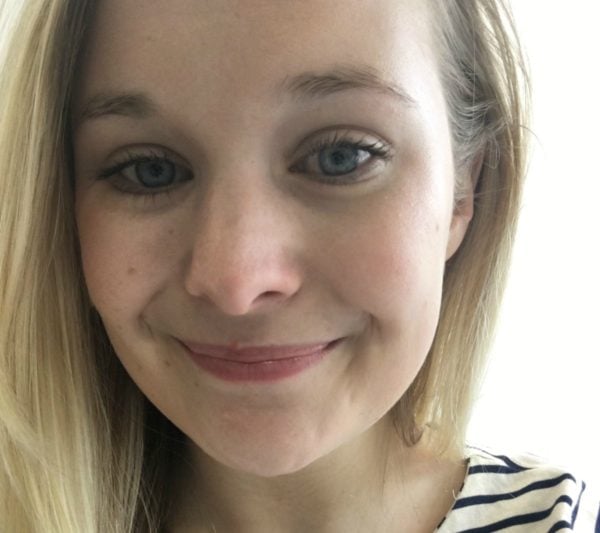 Image: Supplied.
"I was #blessed with a mole that rests just above my top lip. Commonly mistaken for a pimple or cold sore, I've always tried to avoid drawing attention to my lips and rarely wear lipstick. The most adventurous I really get is with lipstick-for-dummies (AKA a Chubby Stick) or a gloss. Enter the Mon Amie lip gloss collection from MOR. It's perfect for types who don't want to commit to a full lip, are after a tint of colour and shine and most of all, it actually leaves your lips feeling hydrated."
13. Caitlin in Napoleon Perdis Total Bae Lip Pencil in Nude Affair, $30.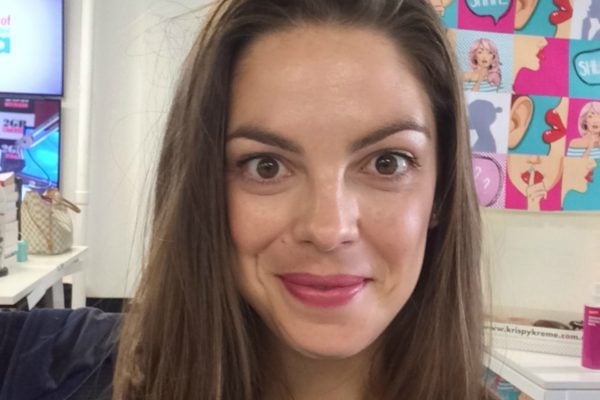 Image: Supplied.
"I'm not a big lip stick or lip liner girl. (I actually had to ask how to apply this... awks). But I am SOLD. It's subtle. Easy to put on. You can go as dark or as light as you wish. It feels lovely on application, and it's a perfect shade for day-time wear. I am a lip pencil convert."
Featured image: Supplied.
The Glow's favourite glotions.