When Hamish Blake and Andy Lee announced on Friday that they're quitting radio after 2017, we went into a deep, dark, hole.
It wasn't so much that they're never coming back – they're starting a TV show in June – but the idea that they're not going to be hanging out with us every weekday afternoon forever and ever, that made us enter the stages of grief.
Over the weekend, we've spent hours upon hours unearthing their funniest moments, so we could laugh and cry at the same time. With snot running down our faces, we reminisced, "remember when Hamish was Andy's baby wingman? HAHA those were the days."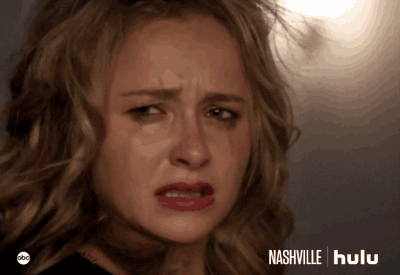 We dare you not to laugh out loud as we take you for a Hame-and-Ando-inspired walk down memory lane.
While this list could technically be infinite, given that Hamish and Andy don't do anything that isn't funny, we had to limit our memories to eight so we can generally continue our lives/shower/catch up on any of their radio segments we've missed over the last 13 years (just kidding - we haven't missed any.)
1. When Hamish was the Ultimate Baby Wingman.
Hamish, hidden in a pram, acted as the "ultimate baby wingman" for single-man Andy. Yes, people were freaked out. Yes, someone told him he was the ugliest baby they'd ever seen.
But did the 2011 stunt end up in a date for Andy? No. No it did not.